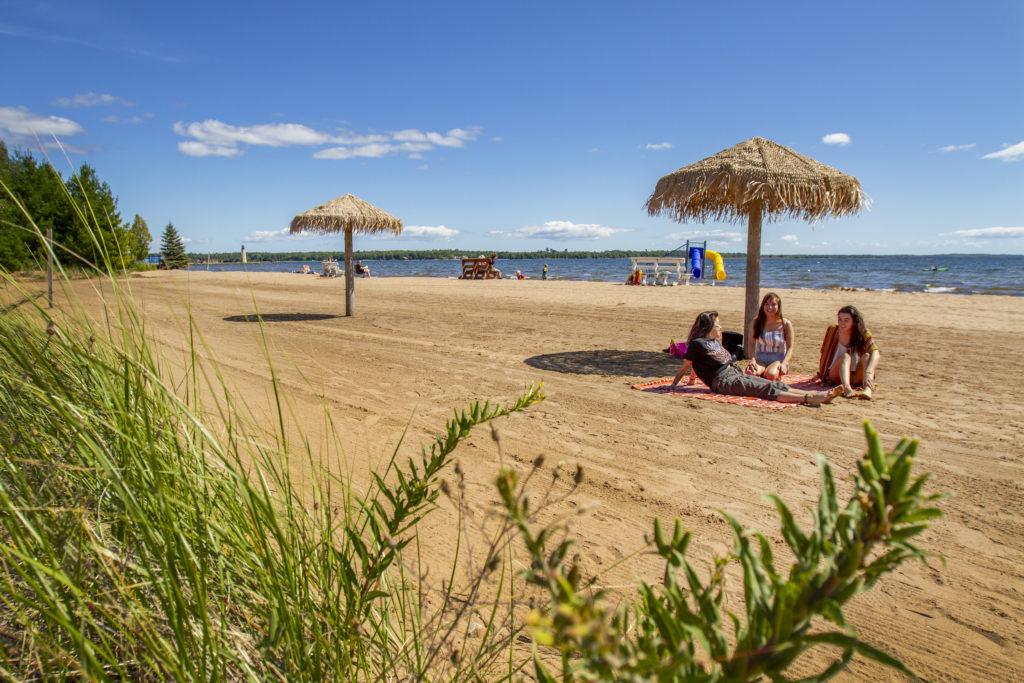 Guest Post: 5 Reasons Why You Need a Beach Vacation in Escanaba, MI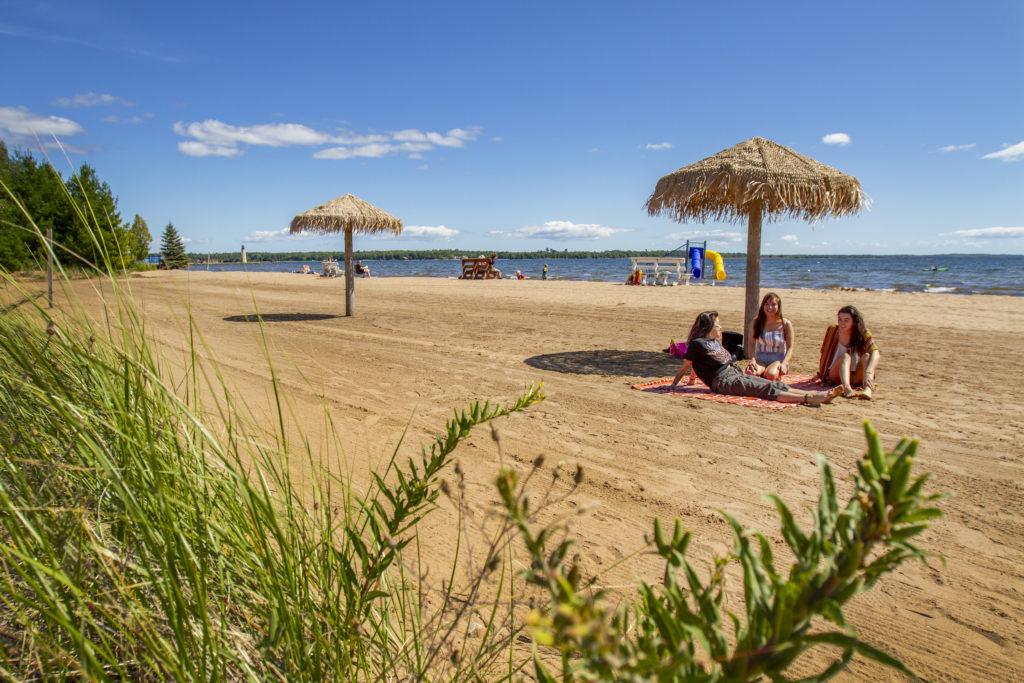 By: Gel Evangelista
Burnout is one of the major challenges that most people are experiencing these days. City life can sometimes be too hectic even for experienced city dwellers themselves. Once in a while, you get this urge to escape to somewhere you can unwind and leave all the stress behind. And what better way to relax and take a much-needed breather than to spend the weekend at the beach?
In Escanaba, Michigan's many beaches, you get to do all that and more! Still not convinced? In this article, we list down 5 reasons why you need a beach vacation in this little known yet wonderful city.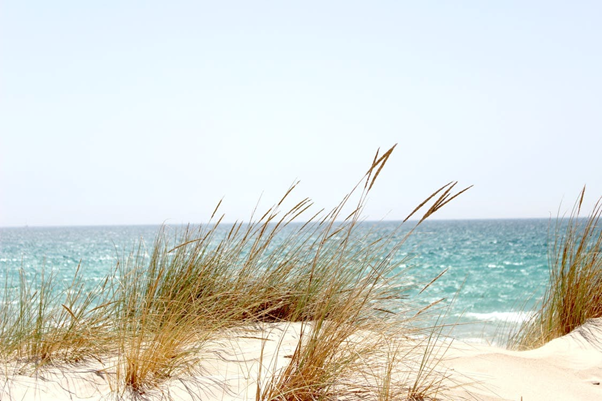 Photo by Melanie Wupperman from Pexels
SO MANY BEACHES TO CHOOSE FROM!
In Escanaba, you'll never run out of beaches to visit. With over 200 miles of coastline, one will surely find a place one will definitely love. From local favorites to secret nooks, each of these beaches has its own unique personality and charm just waiting to be explored.
If you like accessibility and more modern comforts then head on over to Gladstone Beach. This local favorite is a wide stretch of sandy beach facing the Little Bay de Noc. It's a popular swimming beach notable for its many tiki hut cottages. This place is also great if you want to try fishing for the first time. Another popular spot is Escanaba Municipal Beach. This family-friendly beach is perfect for everyone. It includes a Jungle Gym for the kids as well as other amenities. There are also trained lifeguards on duty to ensure everybody's safety.
DISCONNECT FROM THE HECTIC LIFESTYLE
The fast-paced city life hustle can be draining for most people. The rat-race, though exciting at times, can take a huge toll on one's mental health. The stress of it all can build up over time that may cause major problems down the line.
That is why having a break away from it all even just for a few days can do wonders for you and your life. Escanaba's expansive freshwater beaches let you relax, unwind and recharge your social-batteries. To step on the brakes and enjoy the scenic and calming atmosphere.
Pro tip: ask locals on recommendations. They have insider knowledge on the best places to hang out and would gladly help out visitors. These spots can be quite far off and maybe miles away from the nearest convenience store so pack appropriately.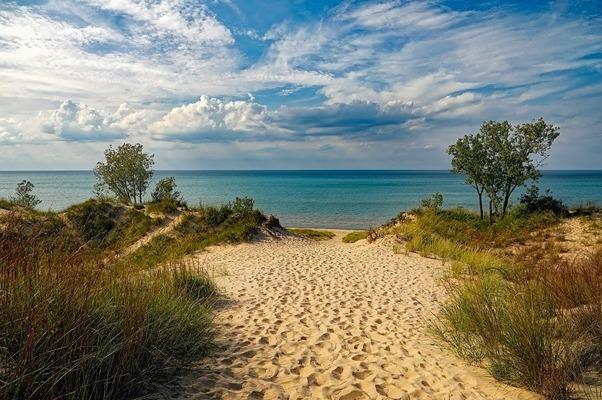 HAVE THE BEACH ALL TO YOURSELF
Crowded beaches make disconnecting almost impossible. Imagine daydreaming about a peaceful weekend at the beach only to find it crowded. That serene trip you've pictured this whole time, shattered at the sight of noisy beach goers. Nothing less than heart-breaking indeed!
In Escanaba, this is almost always never the case. Most of their beautiful freshwater beaches are secluded giving that private beach vibes. Hidden pockets of tranquility unlike what you would see on a typical beach. Nothing but the waves, the sand, and the cool breeze hitting your face.
One such beach is Portage Point Beach. This little known beach, located south of Escanaba, is a peaceful space away from the busy city. This sizable stretch of white sandy beach is perfect for scenic bike rides or a relaxing walk.
Another notable beach to visit is Sac Bay Park. A short drive from Fayette Historic State Park, this remote beach is ideal if you want to have some alone time. The untouched shoreline is perfect for relaxing strolls while enjoying the view. Perhaps the only signs of civilization are the few picnic tables on the property.
IMMERSE YOURSELF IN NATURE
Another benefit of secluded beaches is the chance to be one with nature. To ground yourself and marvel at the beauty of the surroundings away from human activity. The noise of cars and people rushing about replaced with the call of birds and other animals.
One of the simplest ways to enjoy all this is to simply stroll on the beaches. If you feel a little more adventurous you can hike up to the wooded sections. Some of the beaches even allow overnight camping within specific areas. This lets you enjoy nature at a whole new level.
Gladstone Bay Campground is perfect for campers who want to have a great outdoor experience but with some of the modern comforts at hand. For more adventurous types, there is Little Noc Bay. This campsite offers group and single campgrounds and a few hike trails to explore. The place also has a picnic area where one can watch the sunset.
Another fun way to experience nature is to have a nice and relaxing fishing trip. Places like Ford River Beach is a perfect spot to try your luck at spending a great afternoon fishing. This is quite a long hike though so bring ample food and water for the trip.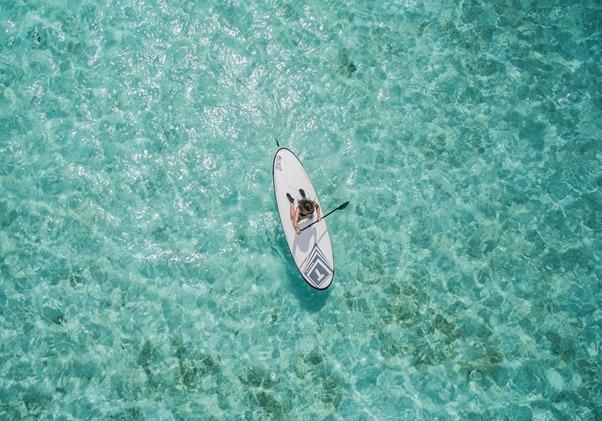 https://unsplash.com/photos/KgCbvOWYuU0
HAVE FUN AT THE WATER
The calm waters of Escanaba are the perfect places to try a new water sport you've always wanted to get into. Plus with not many people on the beach lets you focus on learning and mastering without the distractions. Here are a few activities you can enjoy at the beaches of Escanaba
KAYAKING
This age-old sport is notable for its iconic yellow banana-shaped boat. Perfect for people who like to enjoy the calm waters paddling along. It's pretty easy to get into and can be a great sport once mastered. The gear can be a bit difficult to handle though as the boat is pretty bulky. But if you don't mind lugging your equipment to and from your car, this is a definite must-try at least once.
STAND-UP PADDLE BOARDING
Another great activity to try that's unique is stand-up paddle boarding or SUP. This unique cross between kayaking and surfing combines the best of both worlds. Like surfing, riders ride long boards out into the water. But as the name suggests, riders stay upright and use a long paddle to move around. Equipment-wise, a stand-up paddle board is quite easy to bring along with you. There are inflatable board options making storage and transport a breeze.