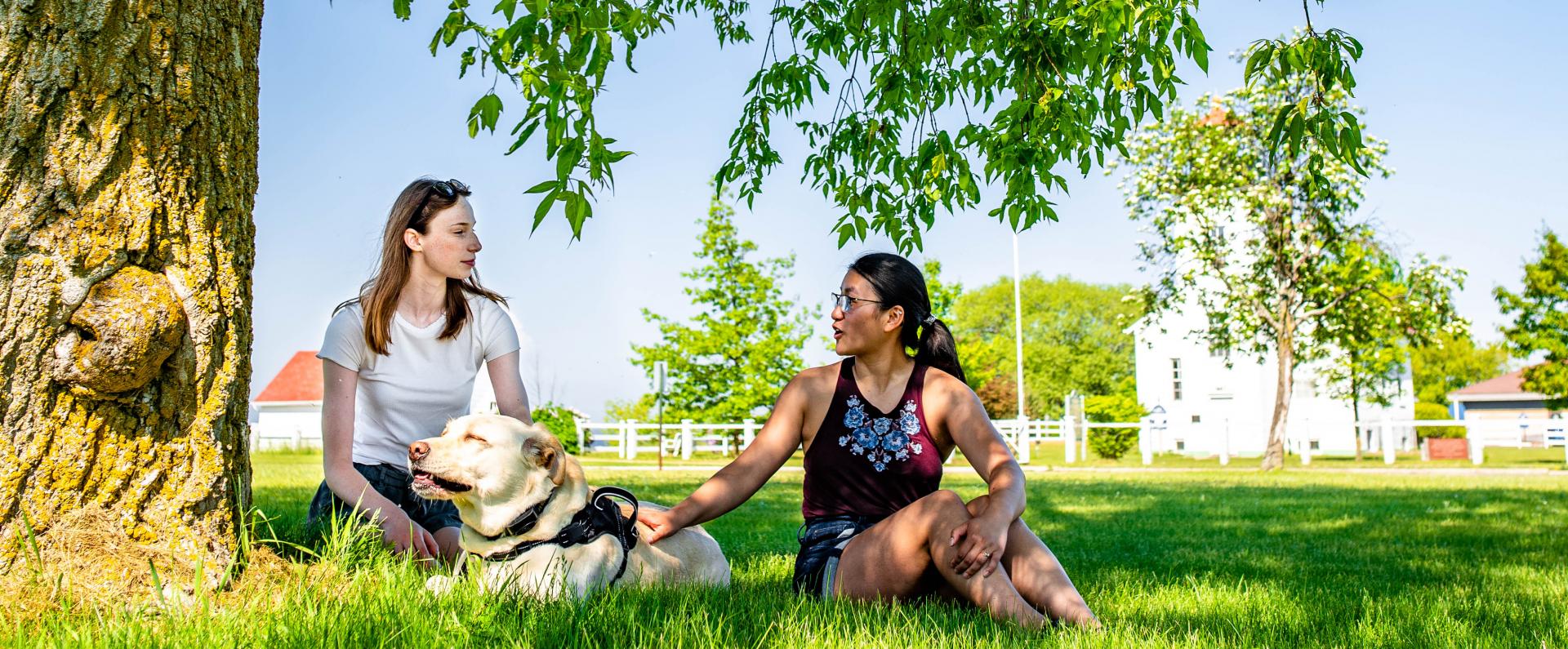 On the south shore of Michigan's Upper Peninsula, Escanaba anchors Delta County's 211 miles of freshwater shoreline — more than any other county in the U.S. can claim. Located on Lake Michigan's Big and Little Bays de Noc, it's a great base for exploring multiple islands and destinations within easy reach. 
Article by Kath Usitalo featured in Lakeland Boating magazine: Here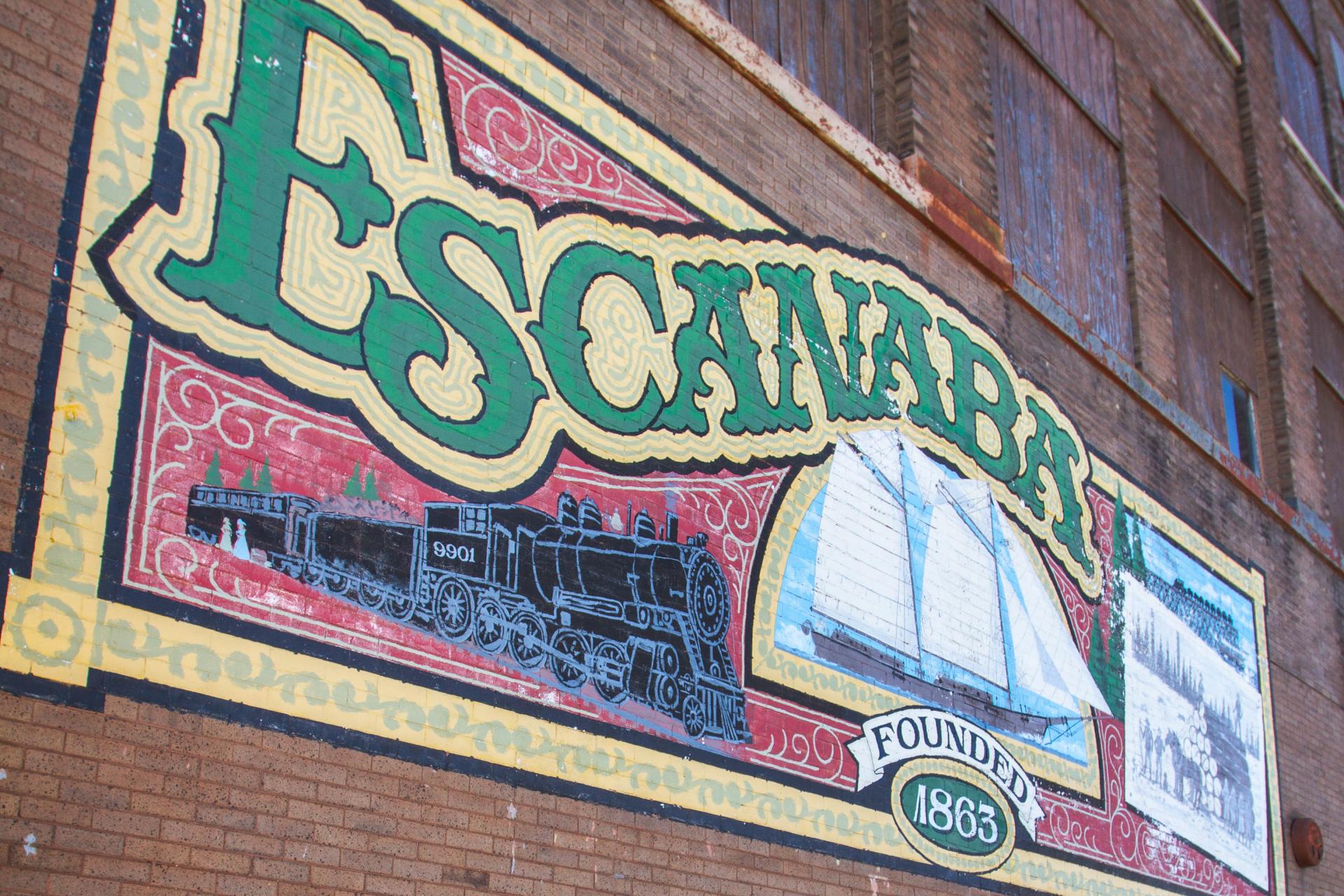 If Gregg Bruff isn't out on his 1977 Columbia 8.3-meter masthead sloop, Arcturus, the self-taught landscape artist may be in his studio. Or, you may find him working at Escanaba's Canterbury Book Store to support, he says with a chuckle, his boating habit. After a career with the National Park Service and the U.S. Forest Service that took him from Missouri to Wisconsin, California, Montana and Pictured Rocks National Lakeshore in Michigan's Upper Peninsula, Bruff now calls Escanaba home.
"Escanaba is a great place for two reasons," he says, estimating that he spends about 45 days on the water between May and October on solo trips or with his wife, Mimi Klotz. "The marina is tremendous, the staff is terrific. And, it's uniquely situated on Lake Michigan." He ticks off at least a half-dozen destinations that are within easy reach, including Door County to the southwest, Beaver Island to the southeast and Snail Shell Harbor to the east, across Big Bay de Noc on the Garden Peninsula. 
Ludington Park
The large, natural harbor and Escanaba Municipal Marina, located at the mile-long, 120-acre Ludington Park, win rave reviews from other locals as well as visitors, says Harbormaster Shayne Sanville. With 165 slips and a wide range of services and amenities, "We get a lot of compliments about the harbor. It's quiet, and within walking distance to places to eat and shop." And, he notes, the marina has bicycles available for loan to help visitors who want to explore the area.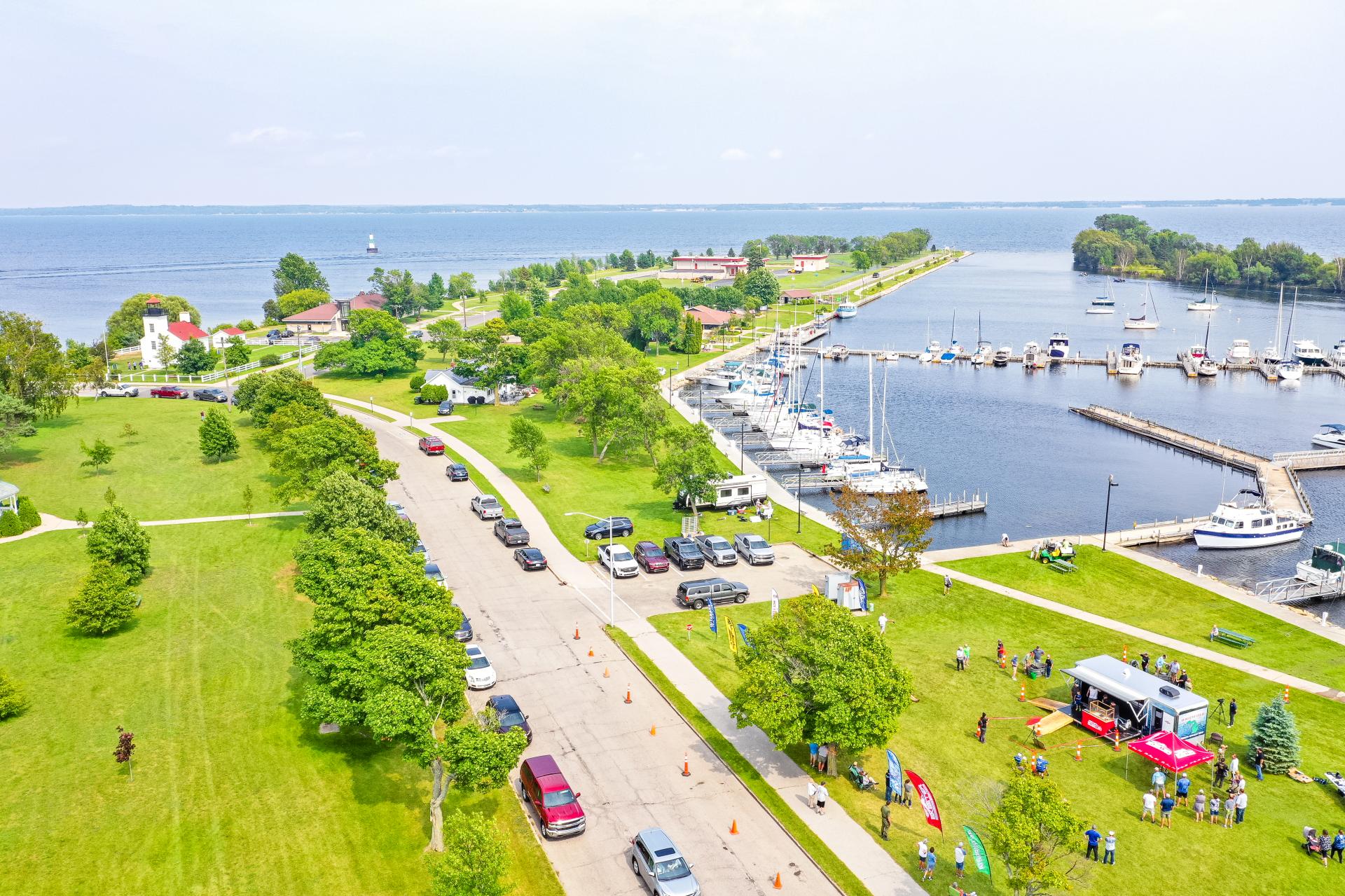 Captain Todd Hurley praises the Escanaba facilities and the smaller marina in the neighboring City of Gladstone. Both sites have yacht clubs that welcome transients. The founder of Hurley Marine grew up in Escanaba and has spent his life on the water. In 2003, he was building boat trailers and someone asked if he would make a dinghy davit. It was a hit. "Next thing I know, I'm in a 10,000-square-foot manufacturing facility," he says. In addition to several models of the innovative davits, his company makes breakthrough underwater lights and other boating accessories. And while his business is growing, he has no intention of leaving Escanaba.
"I'm doing what I love in a place that I love," Hurley says. "When people do come here, they're awed by the beauty and the fact that we're close to other destinations. It's not like you have to travel across the lake to get somewhere."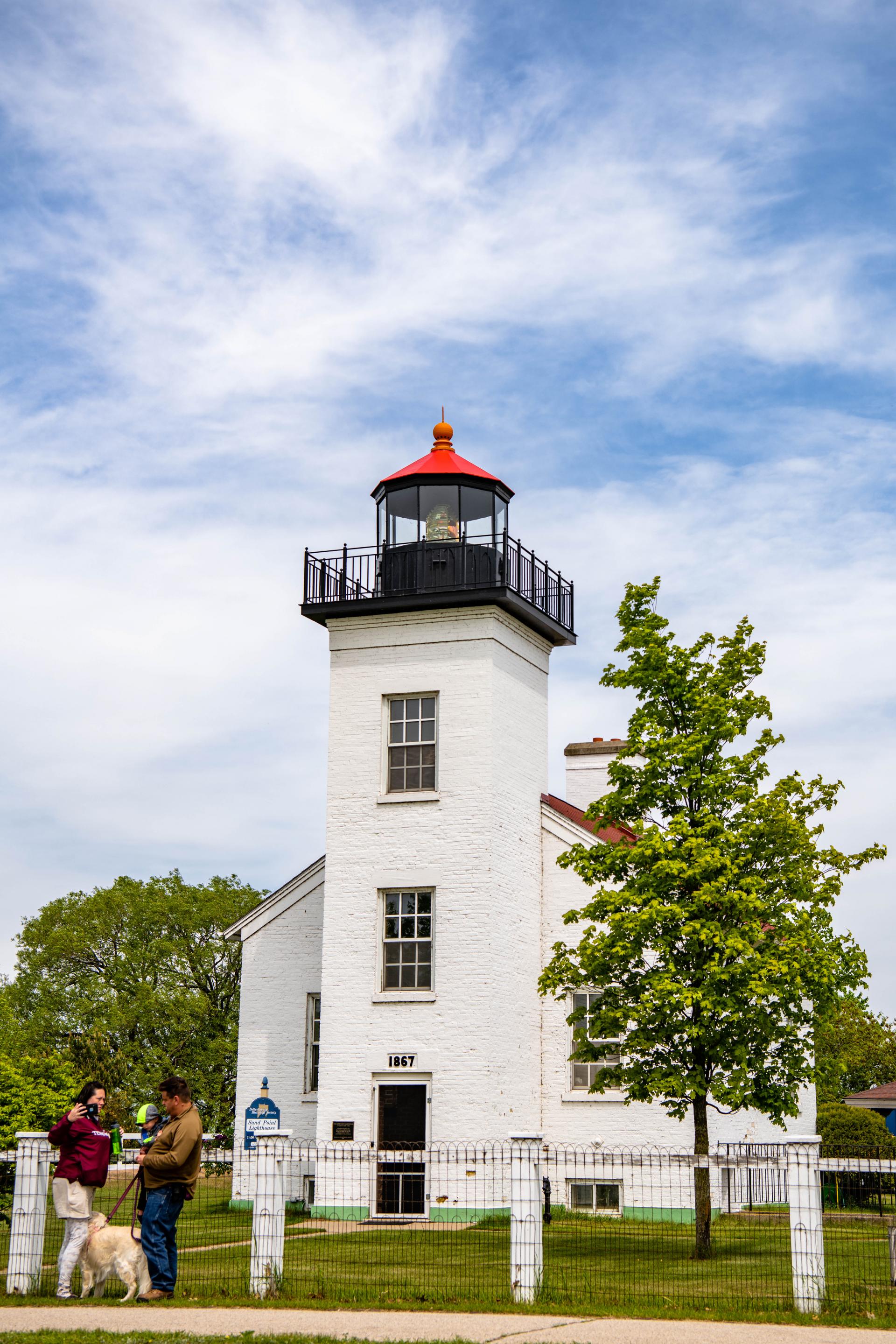 The area was first home to Native Americans who hunted, gathered and fished the teeming waters. The name "Escanaba" is an interpretation of an Ojibway word and means either "flat rock" or "the land of the red buck." Locals refer to it as Esky.
White settlers began to arrive in 1830, and by 1836 a lumber mill was operating. In 1863, Escanaba got its first ore docks and a railroad to haul ore from the iron range to the north in Negaunee. The port city grew with more railroads, shipping, lumbering, commercial fishing, and a pulp and paper industry.
Sand Point Lighthouse
Sand Point Lighthouse was built in 1867 and still stands near the marina. It's been fully restored, from the Fresnel fourth class lens to the keeper's living quarters, and is open to visitors during the warmer months. Also in 1867, a town called Fayette with an iron smelting operation that turned out pig iron was constructed on neighboring Garden Peninsula; however, by 1891 it was closed and abandoned. Today, Fayette Historic State Park visitor center and 20 structures in various states of preservation offer a glimpse of life at the remote, gritty industrial townsite. There are also hiking trails, campsites and pretty Snail Shell Harbor, surrounded by limestone cliffs.
U.P. Military Museum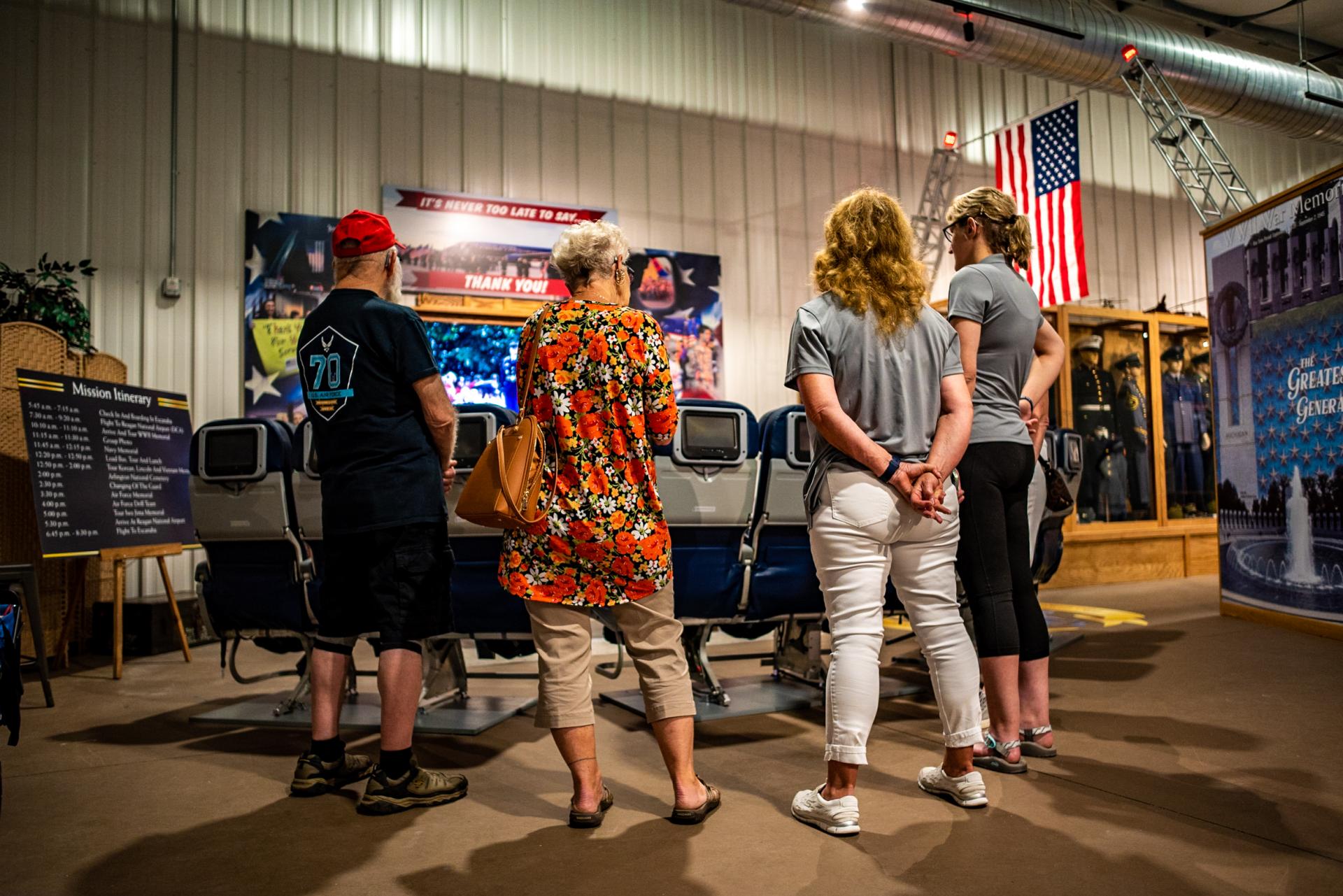 Entrepreneurial inventor Webster Marble of Gladstone was a timber cruiser and surveyor whose work in the woods inspired him to create needed safe and efficient tools. At his home, he handcrafted a safety axe, waterproof match safe, hunting/camping knife and a compass that conveniently attached to a jacket, and launched a successful business. Marble went on to manufacture outdoor gear at a time when people — men, women and scouts — were starting to head outside, not just for chores, but for recreation. He was also a master marketer whose success extended to endorsements by Charles Lindbergh and Teddy Roosevelt. His inventions and life story are displayed at the Webster Marble: Inventing the Outdoors Museum in Escanaba.
In the same building, the U.P. Military Museum honors service personnel through artifacts and exhibits that date to the Civil War. Nearby, the U.P. Steam and Gas Engine Association operates a small Agricultural Museum that showcases antique tools and equipment.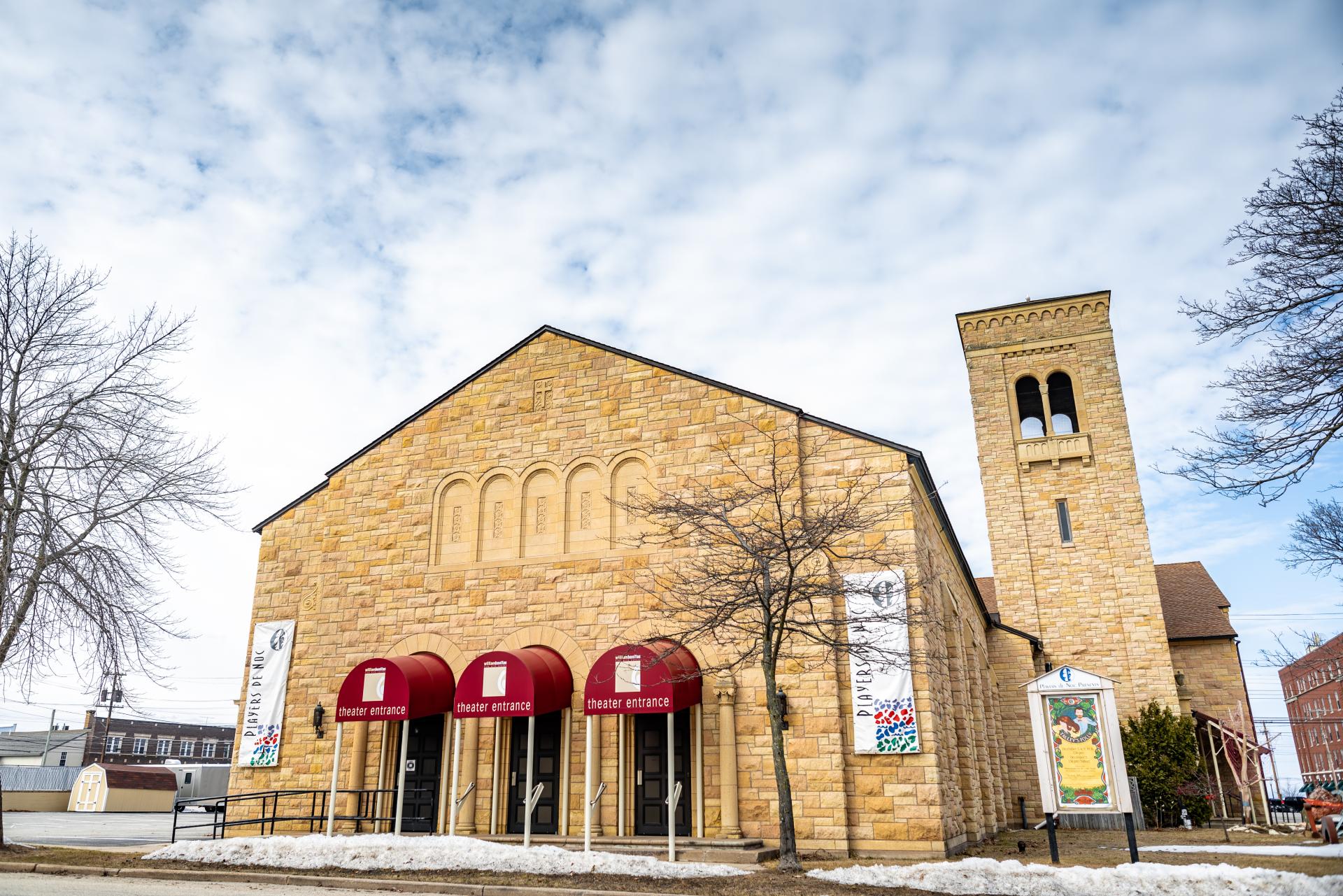 Arts & Leisure
The William Bonifas Fine Arts Center is a multi-faceted hub of activity, with galleries for changing exhibits and art studios for youth and adult classes and workshops. The Bonifas Center is also home to the Players de Noc, who have been putting on shows for all ages since 1965.
Free concerts fill the air on summer evenings from about mid-June through mid-August: Escanaba's Music Mondays and the municipally supported Escanaba City Band on Wednesdays at Ludington Park, and Gladstone's Summer Concert Series at Van Cleve Park on Thursdays.
Both Ludington Park and Van Cleve Park have sandy beaches, picnic areas, playgrounds for the kids and more outdoor fun. Don't miss the folk art Native American figures at the 
waterfront in Gladstone.
Independent shops, restaurants and other businesses line Ludington Street, the main artery between busy highway US-2 and Lake Michigan. Browse the treasures at Orange Cat Antiques and the works of more than 45 local artists at the East Ludington Gallery. Satisfy a sweet tooth with a U.P.-shaped Yooper bar at Sayklly's Candies, an Esky original since 1906, and pick up a bag of beans at Up North Roast Coffee. Rebecca Bender and Jesse Traub recently acquired the 50-year-old Canterbury Book Store, the only bookseller in town, and North Coast Apparel carries U.P. and Michigan hoodies and tees.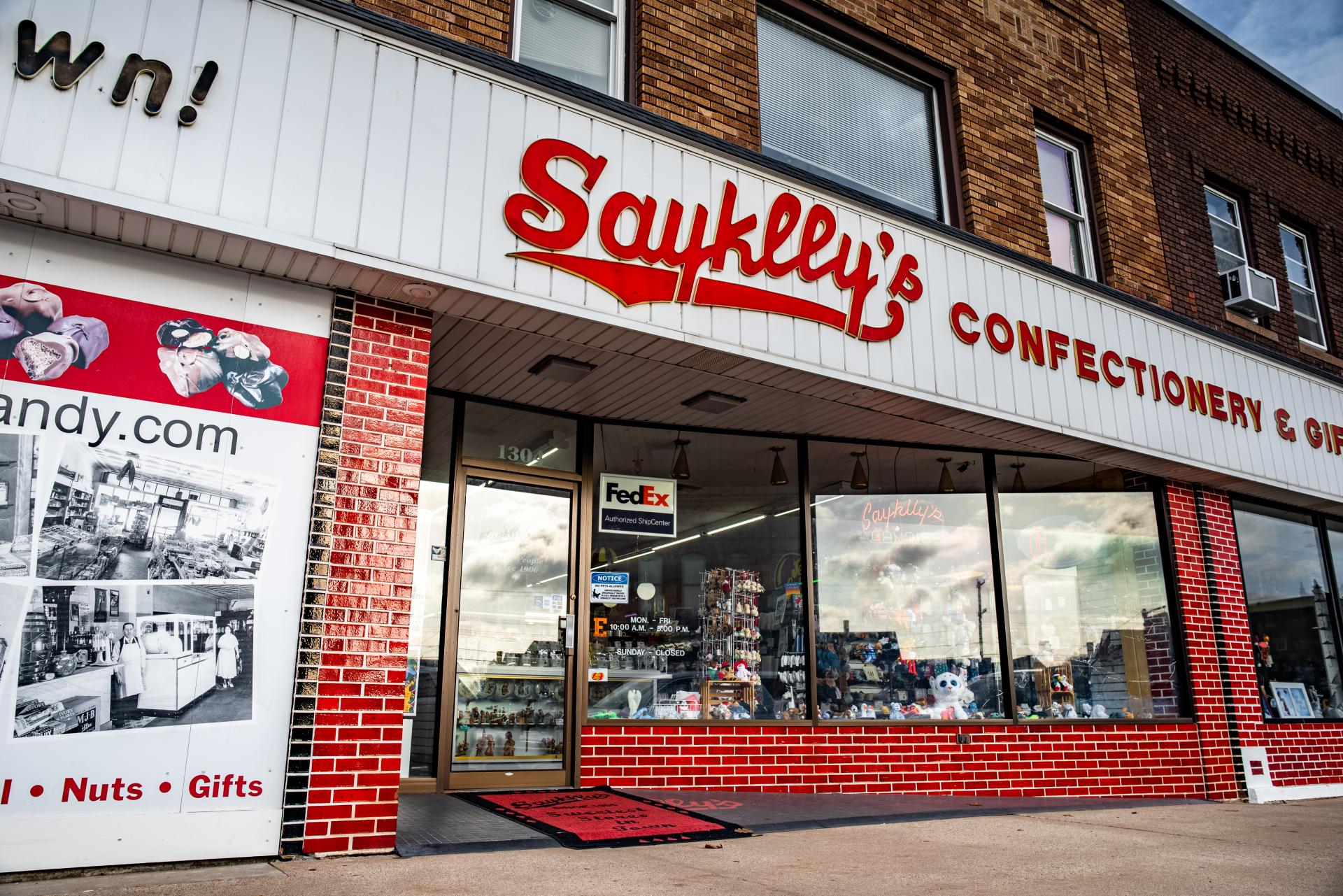 Meatballs for breakfast? At the Swedish Pantry they're a hot seller served with potato pancakes or Swedish pancakes and lingonberries. Hereford & Hops Restaurant and Brewpub has been pouring its house beers for 25 years. Select your cut of beef and grill it yourself or entrust it to the chef; there's great pizza here, too. At Leigh's Garden Winery & Tasting Room, wines are made from cold climate grapes in the basement of the 1884 building. Check the calendar for live music on Friday evenings. You may see plaid-shirted Escanaba Mayor Mark Ammel at the next table; he owns nearby Bobaloon's sandwich shop.
In Gladstone, "comfort food with a twist" comes with lake views at Freshwater Tavern in the freshly remodeled Terrace Bay Hotel. Other local favorites are cozy Delona's for breakfast and Log Cabin on the Bay Grill and Bar.
Worth the short drive is Upper Hand Brewery, next to the Delta County Airport. Sample year-round, specialty and seasonal beers like Yooper Ale, Escanaba Black Beer and Deer Camp Amber Lager in a tasting room with a U.P. vibe.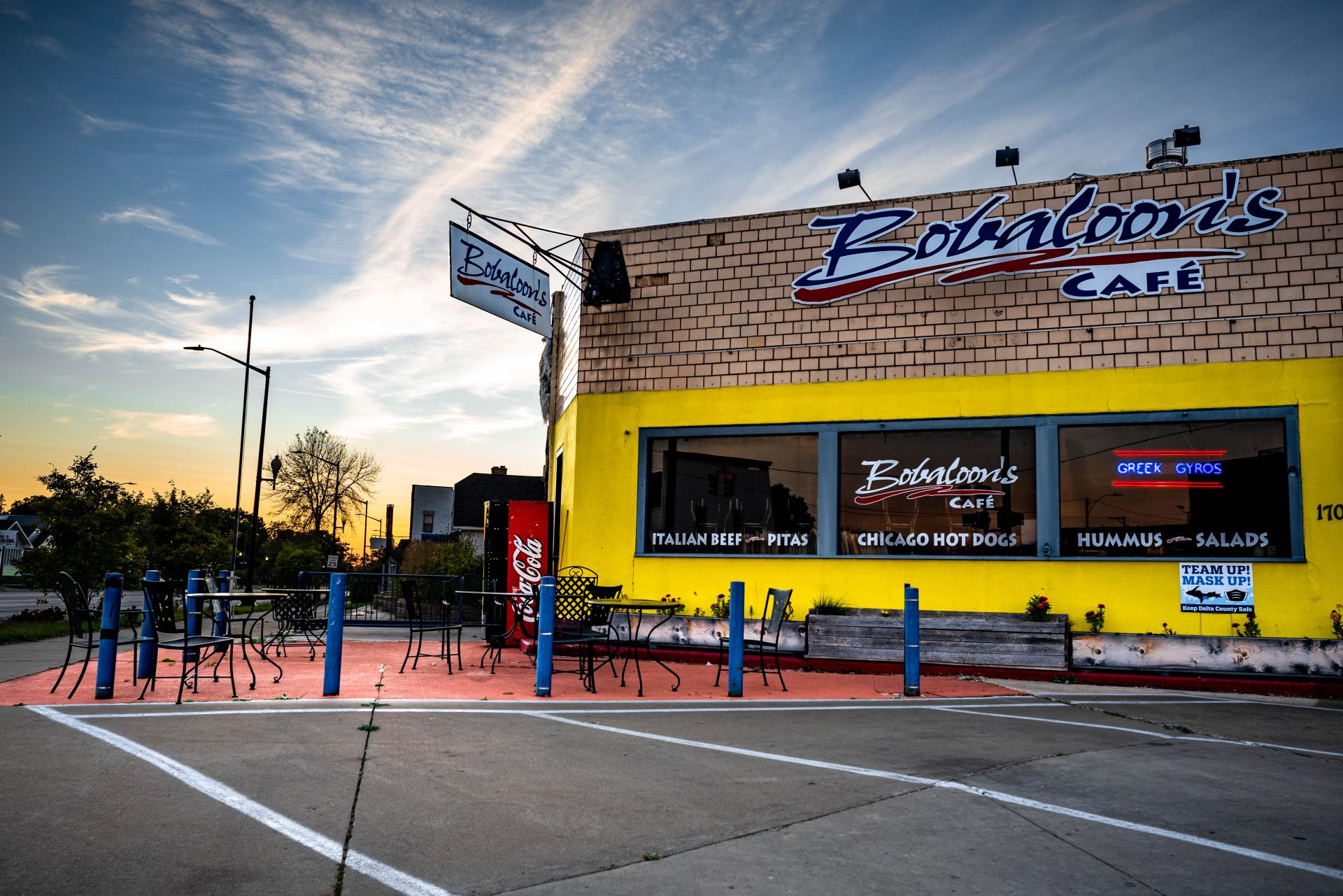 Island Resort & Casino, owned and operated by the Hannahville Indian Community, features several dining options, live entertainment, Drift Spa, Splash Island indoor pool and waterpark, and two highly rated golf courses, both designed by Paul Albanese: Sweetgrass Golf Club and Sage Run Golf Club. Escanaba Country Club, Gladstone Golf Course and Highland Golf Club are some of the other favorite courses in the area.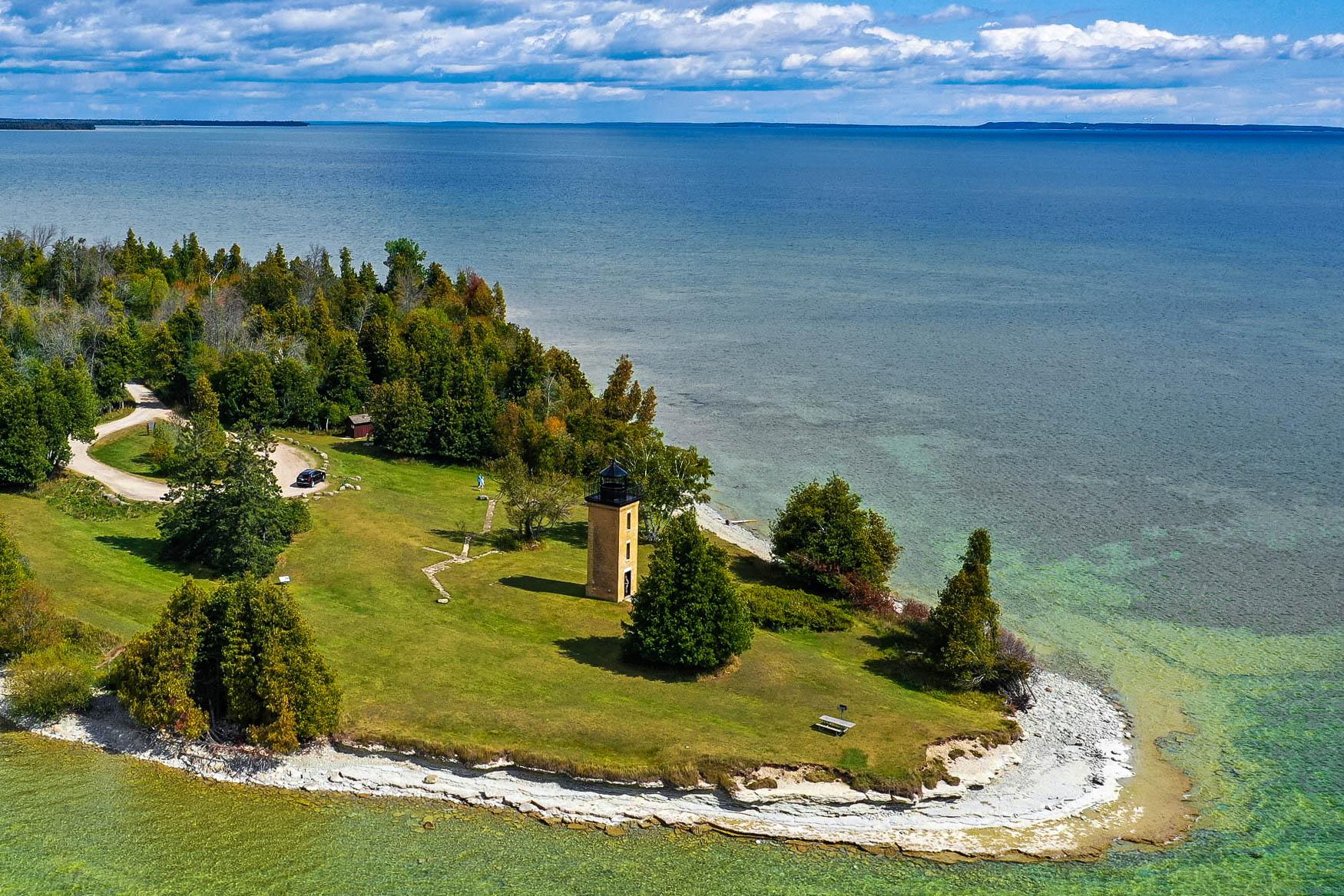 It's easy to like Esky
Each summer, from August into September, thousands of Monarch butterflies migrate through the Stonington Peninsula en route to Mexico. If you miss the migration, you can still visit the Peninsula Point Lighthouse, climb the 40-foot tower (the keeper's house was destroyed by fire) and take in the sweeping view of the bays.
"This is a beautiful, understated area," says Jesse Traub of Canterbury Book Store, citing Lake Michigan, hiking in the woods, swimming at Ludington Park and birding at Portage Marsh. "And we're within an hour of other cool places. It's easy to like Escanaba."