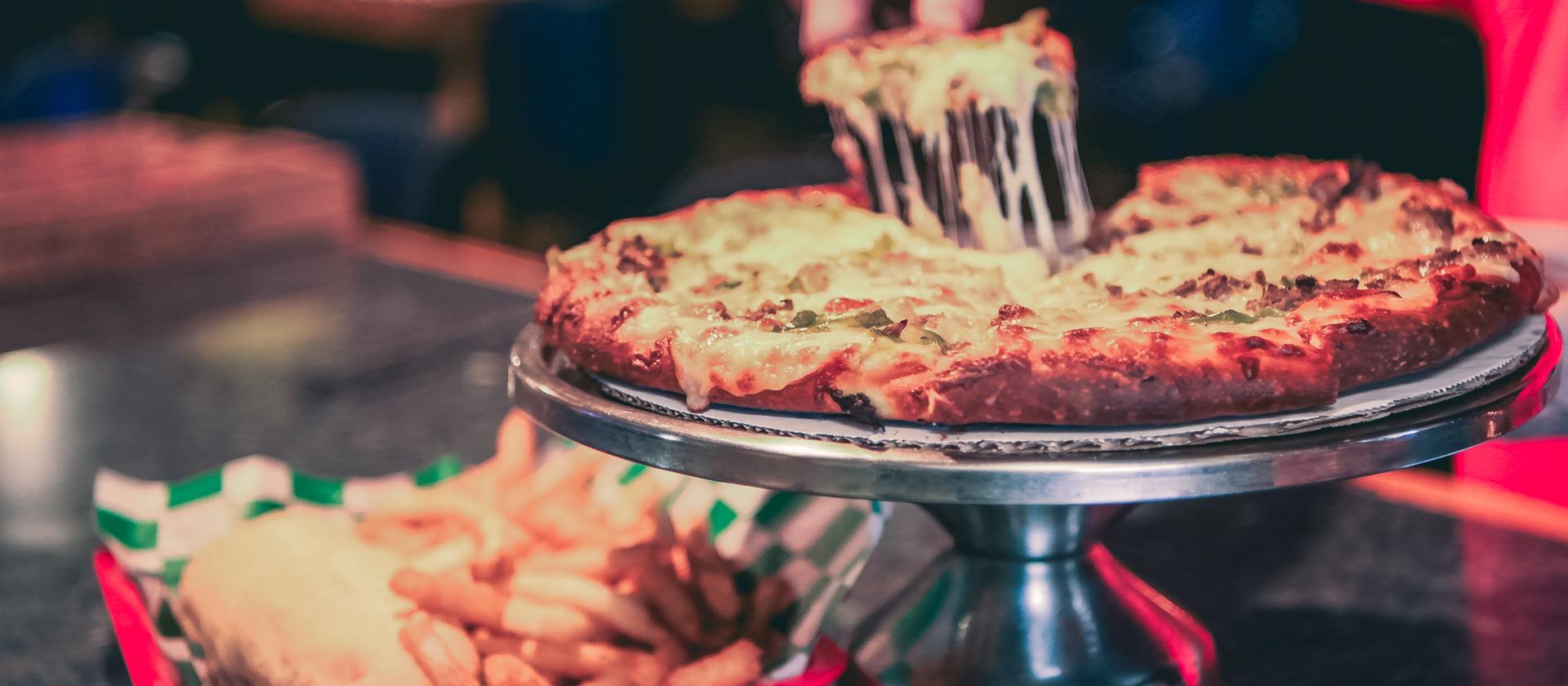 While it could be said that Italy's greatest export to the world has been its invention of the pizza pie, in Escanaba, our local, independent pizza palaces have their own style. These eateries have been tantalizing local taste buds for decades with their take on this cheesy classic.
Here's a few of the best pizzas near Escanaba!
The Rapid River Pub
The Rapid River Pub is a classic Upper Peninsula bar that is well known for their pizza. A night out for a beer and a few slices at "the pub" is on the annual bucket list for hunters, ice fisherman and snowmobilers who enjoy the Hiawatha National Forest and Little Bay de Noc.
With handmade crust and a rolled-crispy edge, The Rapid River Pub makes pizza in true American style, with its most popular being the timeless classic: Pepperoni and Sausage. As timeless as Bob Seger and Creedence Clearwater playing on the jukebox!
Located in the heart of downtown Rapid River.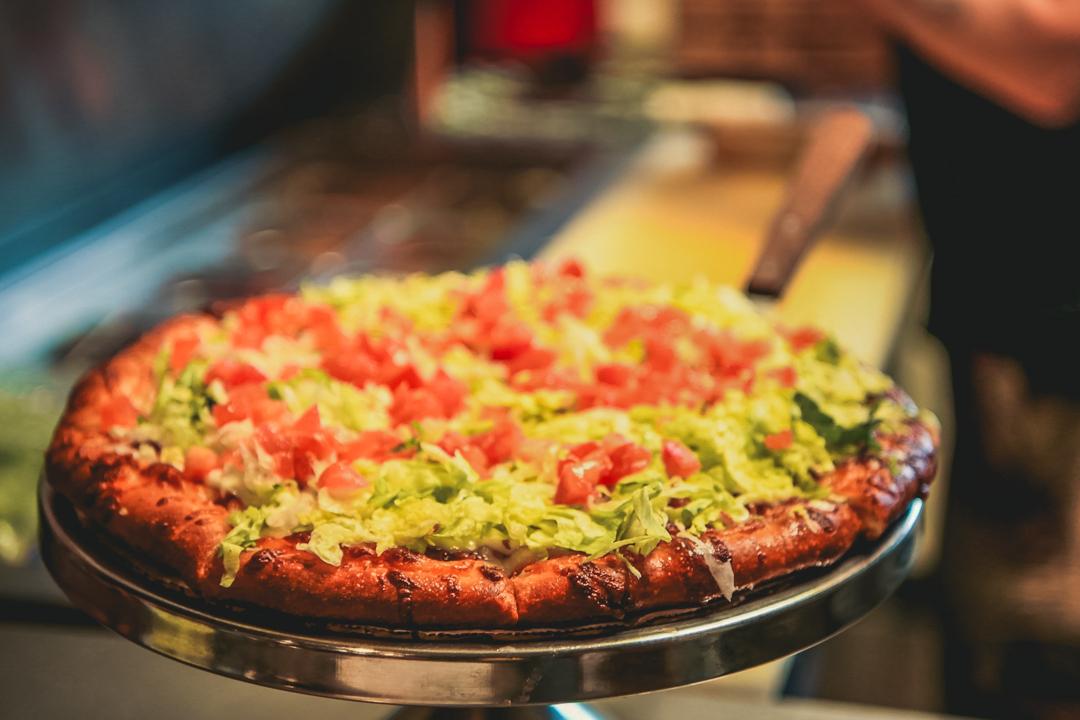 The Saloon
Known as Delta County's best (even on their sign!), The Saloon takes pride in their own traditional crust, topped with a fantastic, tangy red sauce. Well known for their traditional styles for decades, The Saloon in modern times has pushed the limits, with nontraditional choices such as Hawaiian (with pineapple) or the very unique Bacon Lettuce & Tomato pizza. Don't forget the cheese filled breadsticks!
Daryl & Leah Miron are the proud owners of this Gladstone landmark, located at the gateway to downtown Gladstone, just off of US2/41.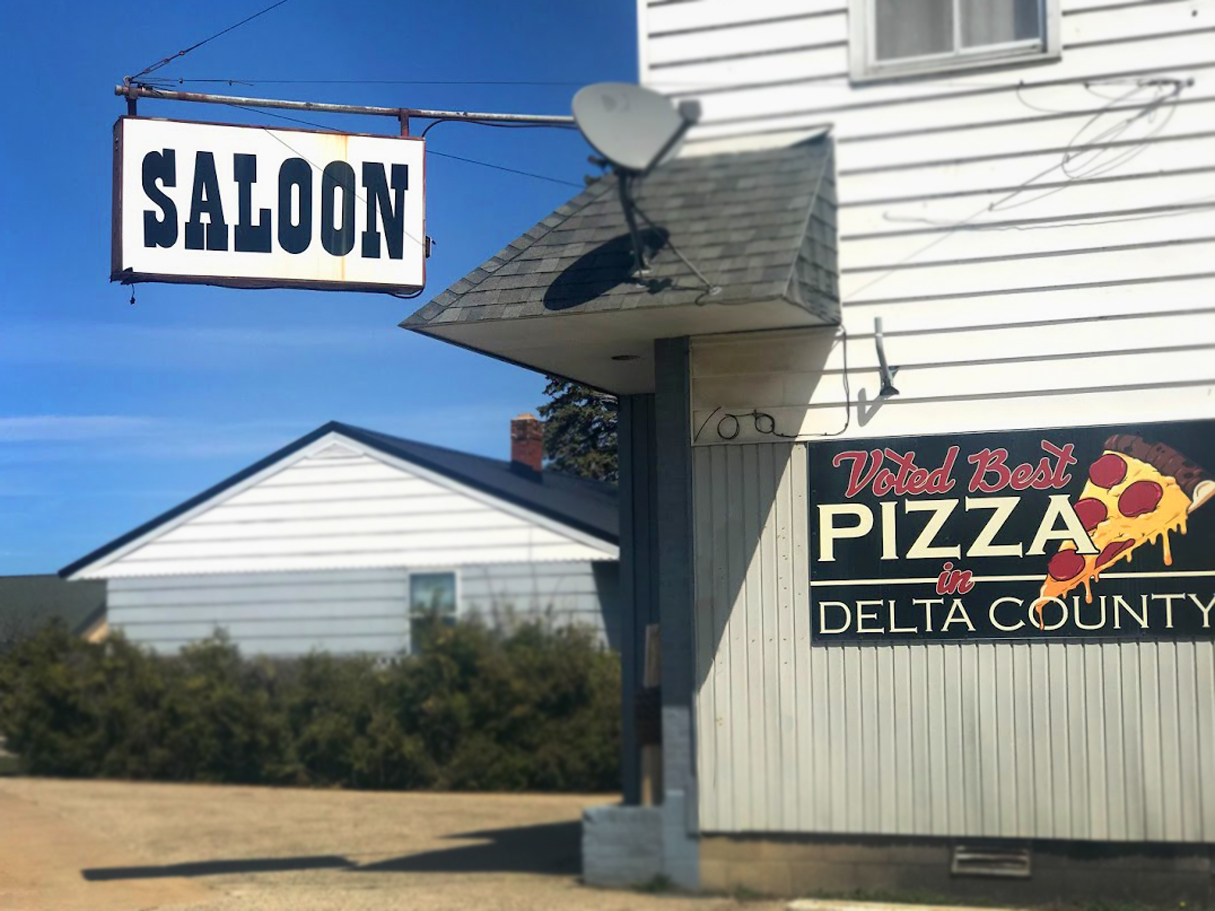 Breezy Point Bar & Grill
Located in Ford River, just 7 miles south of Escanaba, Breezy Point Bar & Grill makes the most traditional pizza of all in a wood fired oven. Originally built as a roadside bar in 1944, "breezy" has long been a landmark for locals, with a long reputation for great food and drinks.
Made in original European style, the slightly smoky crust of one of the pizza's at Breezy Point, fresh out of the oven, is delightful. With a wide variety of traditional toppings, it's a thrill to watch each creation bake over an open flame. And even more of a thrill to eat it!
With interior bar and table seating available, Breezy Point offers great views of Little Bay de Noc, along with some of the area's best pizza.
Dobber's Pasties & Pizza
We know, we know. Pasties and pizza? It's a combination that works for Dobber's! This local favorite serves up pizza filled pasties with mozzarella and provolone cheese, diced pepperoni, italian sausage, italian spices and pizza sauce all baked together in their famous flaky crust.
Hereford & Hops Steakhouse and Brewpub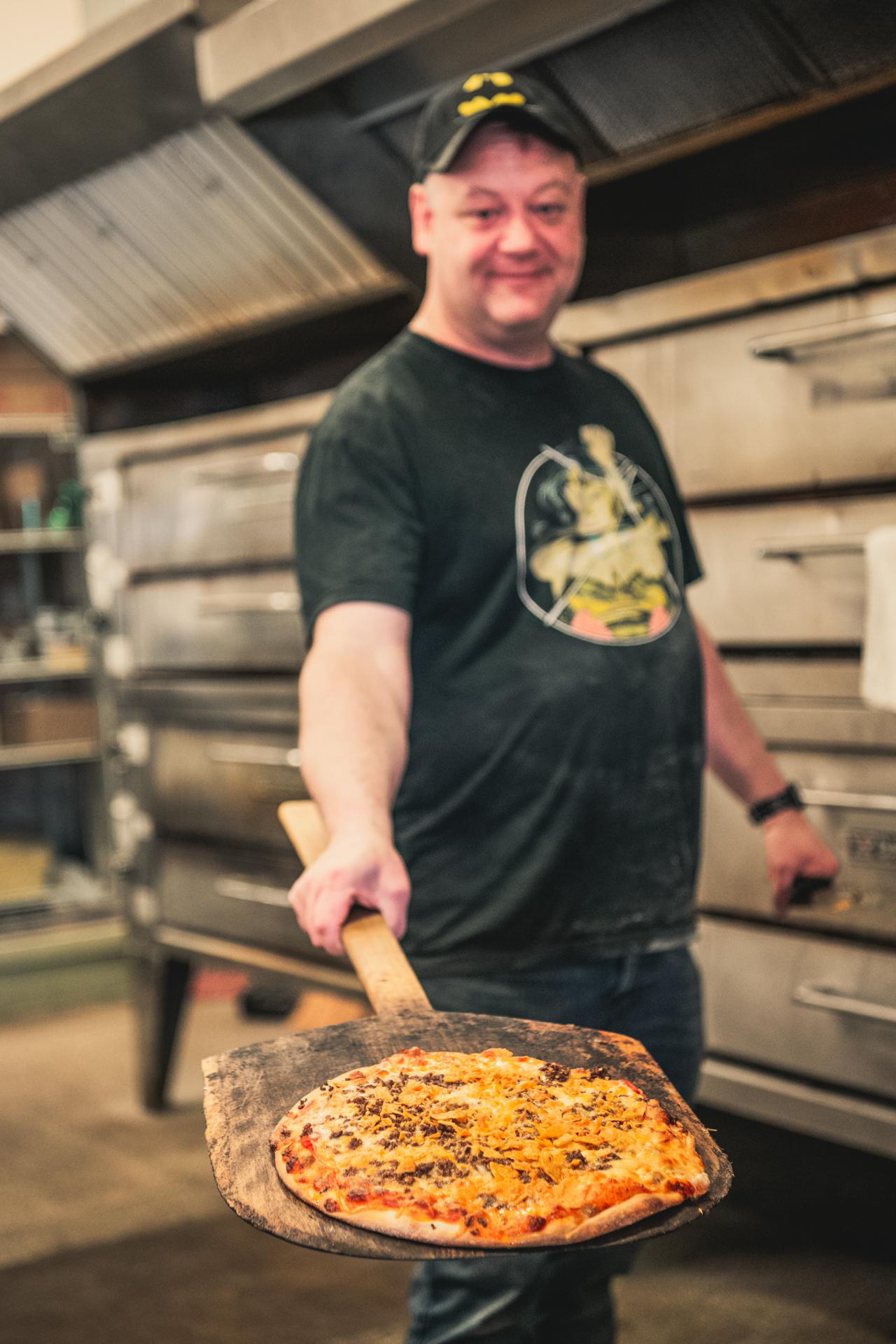 While primarily a steakhouse and brewery, Hereford & Hops also serves up tasty wood-fired pizzas. Try unique toppings like smoked duck and fig jam!
The Stonehouse
The Stonehouse, located in Escanaba, is known for their delicious wood-fired pizzas with creative toppings like roasted garlic and prosciutto. This restaurant is housed in a beautiful stone building that was originally constructed in 1901 as a private residence. In 1971, the building was converted into a restaurant and has been serving customers ever since.
Main Street Pizza
Located in nearby Gladstone, Main Street Pizza offers a variety of pizza options with fresh toppings and homemade sauce and dough made daily. Know that each pizza is made with the freshest ingredients and has a unique flavor that sets it apart from other locations! Choose from a wide variety of toppings, including unique options like shrimp and feta cheese.
Oven King Pizza
This Escanaba joint boasts pizza made the way it was meant to taste! Choose from classic toppings like pepperoni, ham, sausage, meatballs, mushrooms, onions, green peppers and more, or pick from several speciality pizzas. Try a Meatza, Maggie May's BBQ Chicken, BLT, Cordon Bleu, Bacon Cheeseburger and other tasty creations.
Come taste these favorites soon!
We hope you stop by any of these delicious pizza joints the next time you're in town. Tag us in your pizza pics with #visitescanaba so we can try a slice vicariously.