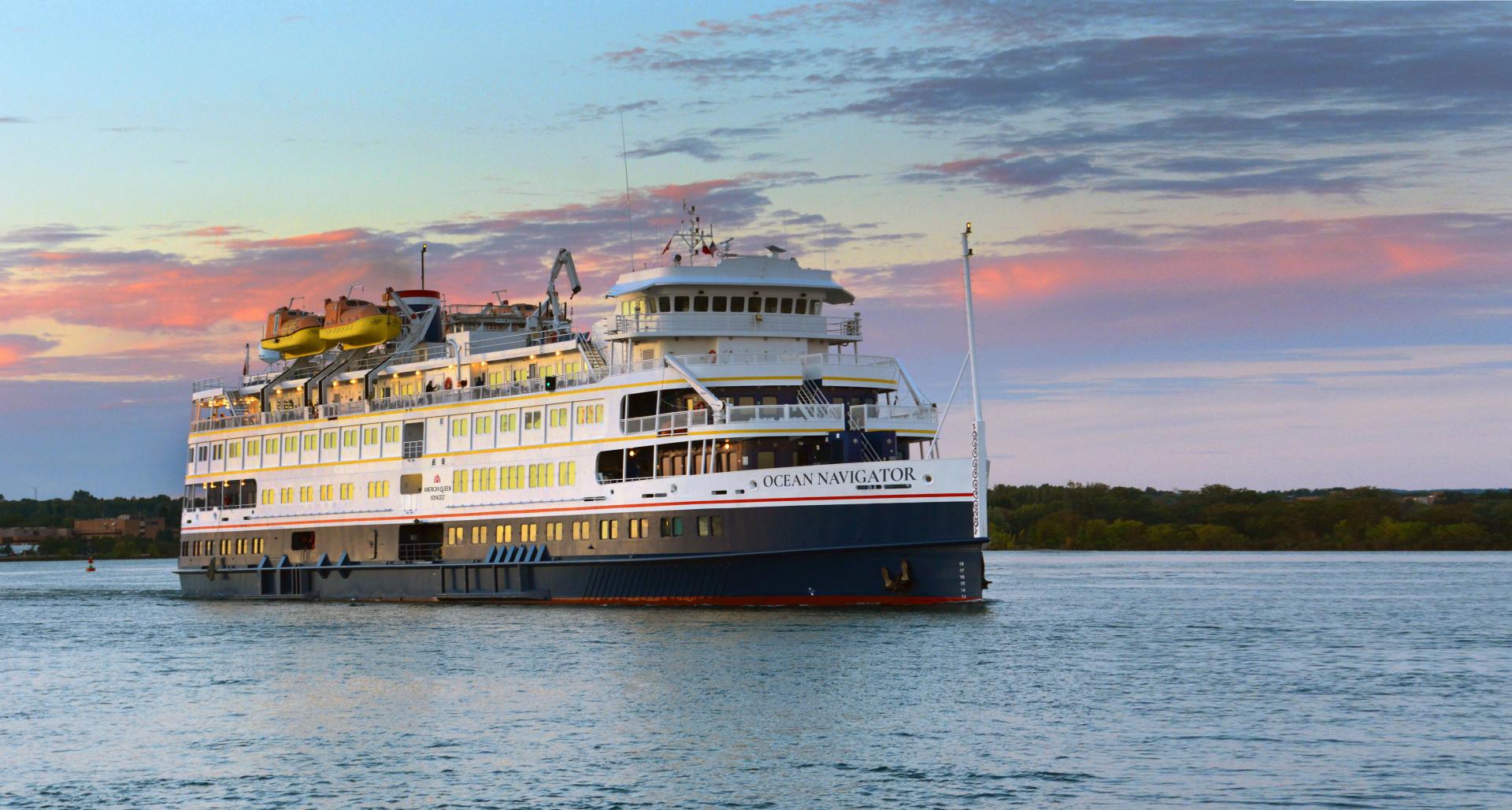 American Queen Voyages™ Announces New, Exclusive Port in Escanaba, MI, on Select Great Lakes Voyages
Steps away from the sound of the gentle waves of Lake Michigan, Escanaba offers the best of art and culture with live music, historic neighborhoods, wineries, breweries, art galleries and more.
Fort Lauderdale, FL – Feb. 13, 2023 – American Queen Voyages™, part of the Hornblower® Group, celebrates another company milestone by announcing a new port of call in Escanaba, MI, marking the first time a Lakes & Oceans vessel has visited the quaint Midwestern port.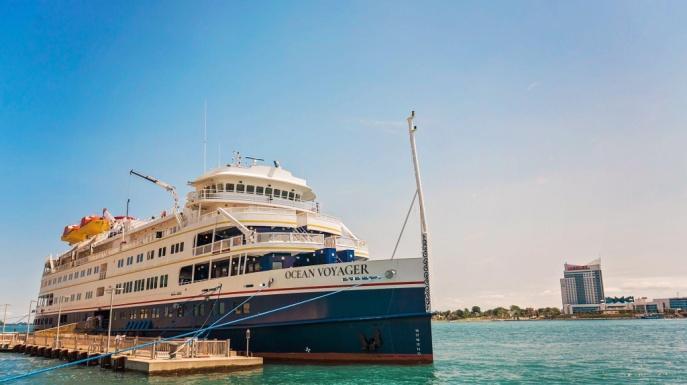 Beginning in May, American Queen Voyages will be the only cruise line to stop at the unique port. The cruise line's Lakes and Oceans vessels, Ocean Navigator™ and Ocean Voyager™ will visit this port on a selection of voyages around the Great Lakes.
"As we celebrate the addition of Escanaba to our ever-growing list of destinations and welcome new partnerships with local community members, we simultaneously push forward our company's mission to help our guests explore lesser-discovered America," said Cindy D'Aoust, President of American Queen Voyages. "We look forward to an exciting season with new stops showcasing the many treasures across the Great Lakes."
Located in the year-round playground of Delta County, with more freshwater coastline than any other county in the nation and occupying 200 miles of Lake Michigan shoreline, this new port of call not only features world-class fishing that directly translates into one-of-a-kind, fresh catch dining experiences, but is also littered with historic parks, lighthouses, art galleries, water sporting activities and more. Full of natural beauty, Delta County's deep forests and trails offer the cruise line's guests challenging hikes and exciting bike adventures, while its bordering shores invite river kayak rides towards the Bays de Noc. From personal connection in nature to unique, small-town artistry, guests visiting the new port can expect both solitude and excitement in any level of adventure they desire.
American Queen Voyages has partnered with the community's members to offer unique and encompassing shore excursions, including a hop-on hop-off tour with visits into the town's shopping district to visit locally famed Sayklly's Confectionery & Gifts, as well as the William Bonifas Fine Arts Center, U.P. Veterans Museum and Webster Marble "Inventing the Outdoors" museum. This stop will also feature educational cultural sessions on Native American stories and values with Woodland Sky Native American Dance Company.
"We're thrilled to partner with American Queen Voyages to bring the first cruise ship to our shores," said Vickie Micheau, executive director of Delta County Chamber of Commerce. "Escanaba is such a unique touchpoint of the region, and our rich history and proximity to nature caters to the endless travel experiences American Queen Voyages seek during their journey."
For more information on American Queen Voyages and to book a reservation or order a brochure, contact your travel professional, call 833-598-0119, or visit www.AQVoyages.com.
###
About American Queen Voyages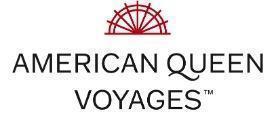 American Queen Voyages™, recently ranked the top U.S. river cruise line and #5 globally by TRAVEL+LEISURE magazine, offers the most varied and comprehensive portfolio of North American itineraries and experiences, comprised of Rivers, Lakes & Oceans and Expedition, which includes new Alaska and Central America expedition experiences. Pre-paid gratuities, port taxes and fees for the first time along with brand favorite inclusions such as a 1-night pre-cruise hotel stay, unlimited guided tours, unlimited beverages and more are included. To book or for more information on American Queen Voyages, contact your travel advisor or call 833-598-0119 or visit www.AQVoyages.com.
About Hornblower Group
Hornblower Group is a global leader in experiences and transportation. Hornblower Group's corporate businesses are comprised of three premier experience divisions: American Queen Voyages®, its overnight cruising division; City Experiences, its land and water-based experiences as well as ferry and transportation services; and Journey Beyond, Australia's leading experiential travel group. Spanning a 100-year history, Hornblower Group's portfolio of international offerings includes water-based experiences (dining and sightseeing cruises), land-based experiences (walking tours, food tours and excursions), overnight experiences (cruises and railways) and ferry and transportation services. Hornblower Shipyard, LLC, a subsidiary of Hornblower Group, provides vessel outhaul and maintenance services at our shipyard in Bridgeport, Connecticut. Additionally, Anchor Operating System, LLC, a subsidiary of Hornblower Group, provides reservation, ticketing, and website integration services for clients in the transportation, tourism and entertainment industries. Today, Hornblower Group's global portfolio covers 112 countries and territories, 125 U.S. cities and serves more than 22 million guests annually. Headquartered in San Francisco, California, Hornblower Group's additional corporate offices reside in Adelaide, Australia; Boston, Massachusetts; Chicago, Illinois; Fort Lauderdale, Florida; London, United Kingdom; New Albany, Indiana; New York, New York; Dublin, Ireland; and across Ontario, Canada. For more information visit www.hornblowercorp.com.
Media Contact:
MMGY NJF
Lea Komitzky
aqv@njfpr.com