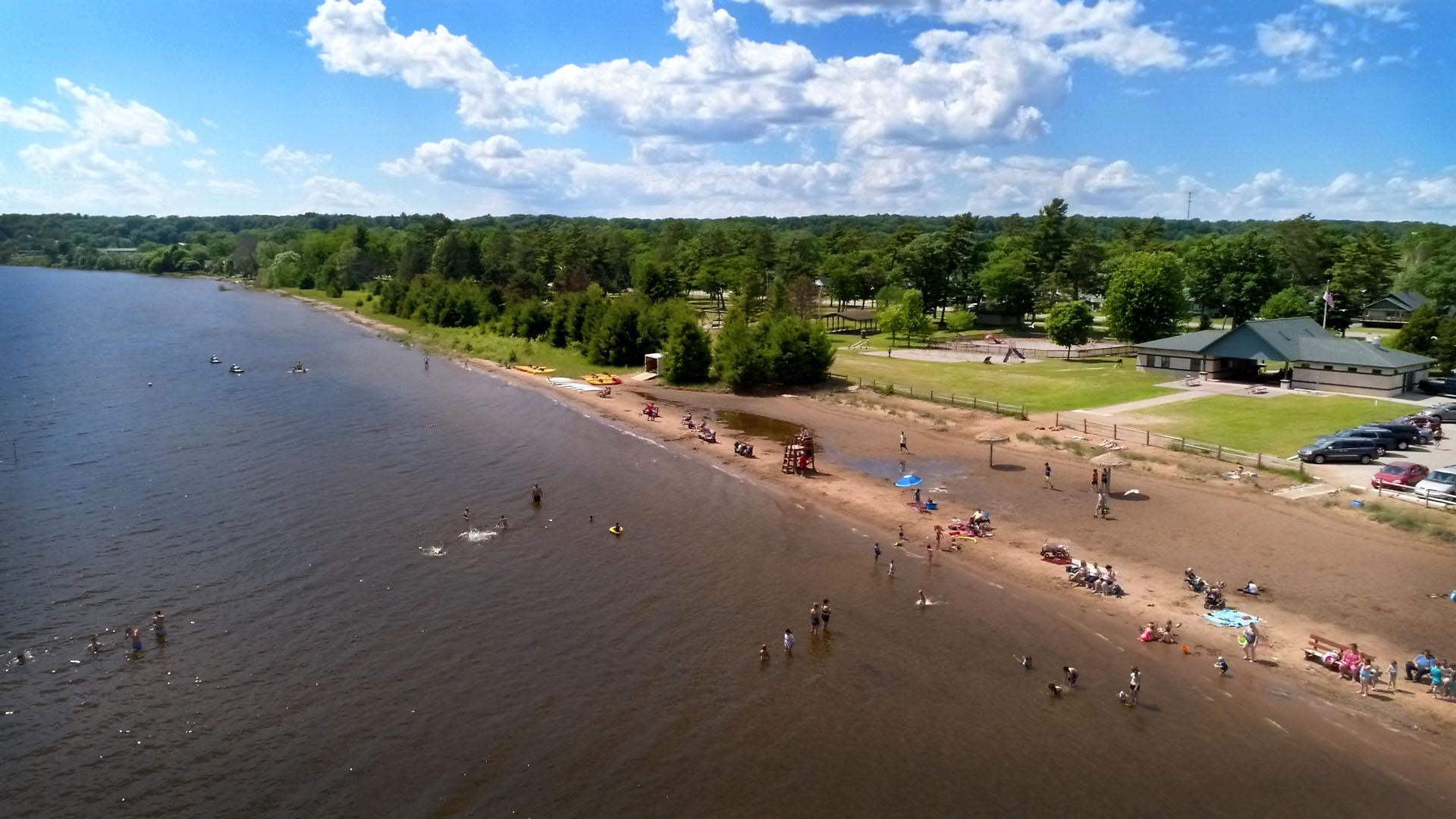 GLADSTONE
Gladstone, named after the British statesman William Ewart Gladstone, has a population of 5,032 and covers an area of 4.5 square miles. There are four parks totaling 500 acres including the Sports Park with a downhill ski hill and tube run and chalet. The waterfront jewels of the city are Van Cleve Park, Gladstone Harbor, and the Gladstone Beach.
DAYS RIVER PATHWAY TRAIL
Visit for the Fall colors and check out the largest groomed trail system in the area at Days River Pathway. You can hike, bike, or run in any season! The varying landscape keeps things exciting as you round each new corner. When you're here during the winter months you can fat tire bike, cross country ski, or snowshoe back into a snowy wonderland.
GLADSTONE SKI HILL
We stay active in the winter, too! You can ski, snowboard, or tube at the Gladstone Ski Hill which has a gorgeous panorama view of Lake Michigan. There is a rope tow for multiple runs and also for snow tubing. Skip the long tiring walk up the hill with these quick rope tows. Located just outside downtown Gladstone, this easily accessible ski hill is ideal because of it's low wait time and variety of skill level appeal. You can ride down the bunny hill all day or take on the half-pipe. Get warm and fueled up in the lodge in between runs. After you're done on the ski hill, hike over to the tubing hill for your next hours of fun. There are three runs, all with different shock values!
GREAT LAKES ICE RACING
If you're seeking adrenaline and love racing, check out Great Lakes Ice Racing. They race studded ATV's and Dirt Bikes on an ice track on the Escanaba River. The organizers say "Run what you brung" meaning that they can find a spot for you to race no matter what you have. Anyone can participate by either racing or watching, we highly recommend to attend at least one race in your life.
VAN CLEVE PARK
Gladstone Beach
Cool off during hot summer months at the Gladstone Beach on the south side of Van Cleve Park. Shallow water makes this a perfect stop for the kids. Public showers and restrooms for changing into your swimming gear are available at the Gladstone Beach House.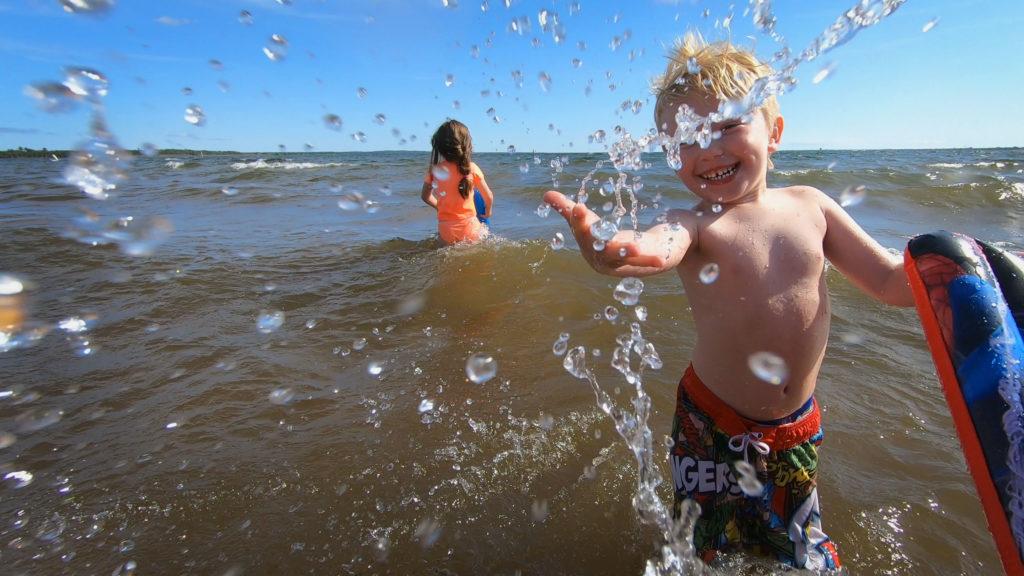 Gladstone Harbor
Launch your boat to go fishing on the Bays de Noc or to have a leisurely day on the water. If you reel in some fish, there are cleaning stations for you to prepare your dinner. Next to the harbor there is also a fishing pier you can walk on to throw out a couple of casts.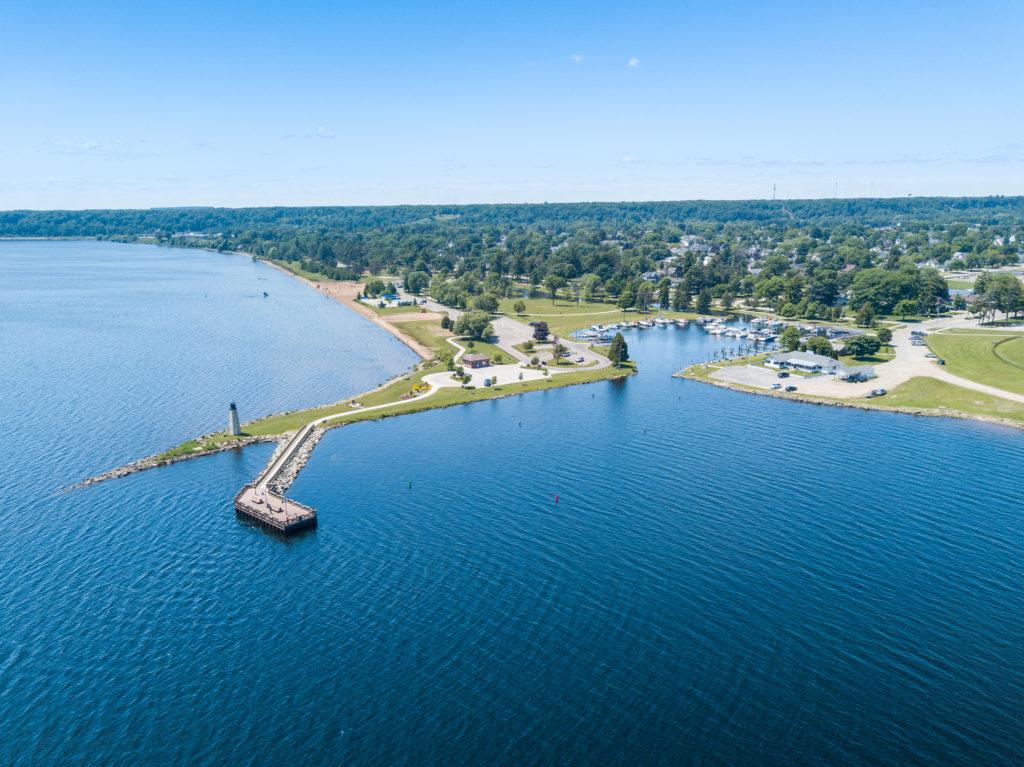 Gladstone Skate Park
Recreation amenities at the park include a skatepark, volleyball court, baseball diamond, and a basketball court. A fishing pier is located near the lighthouse where you can fish for trophy walleye, bass, and pan fish.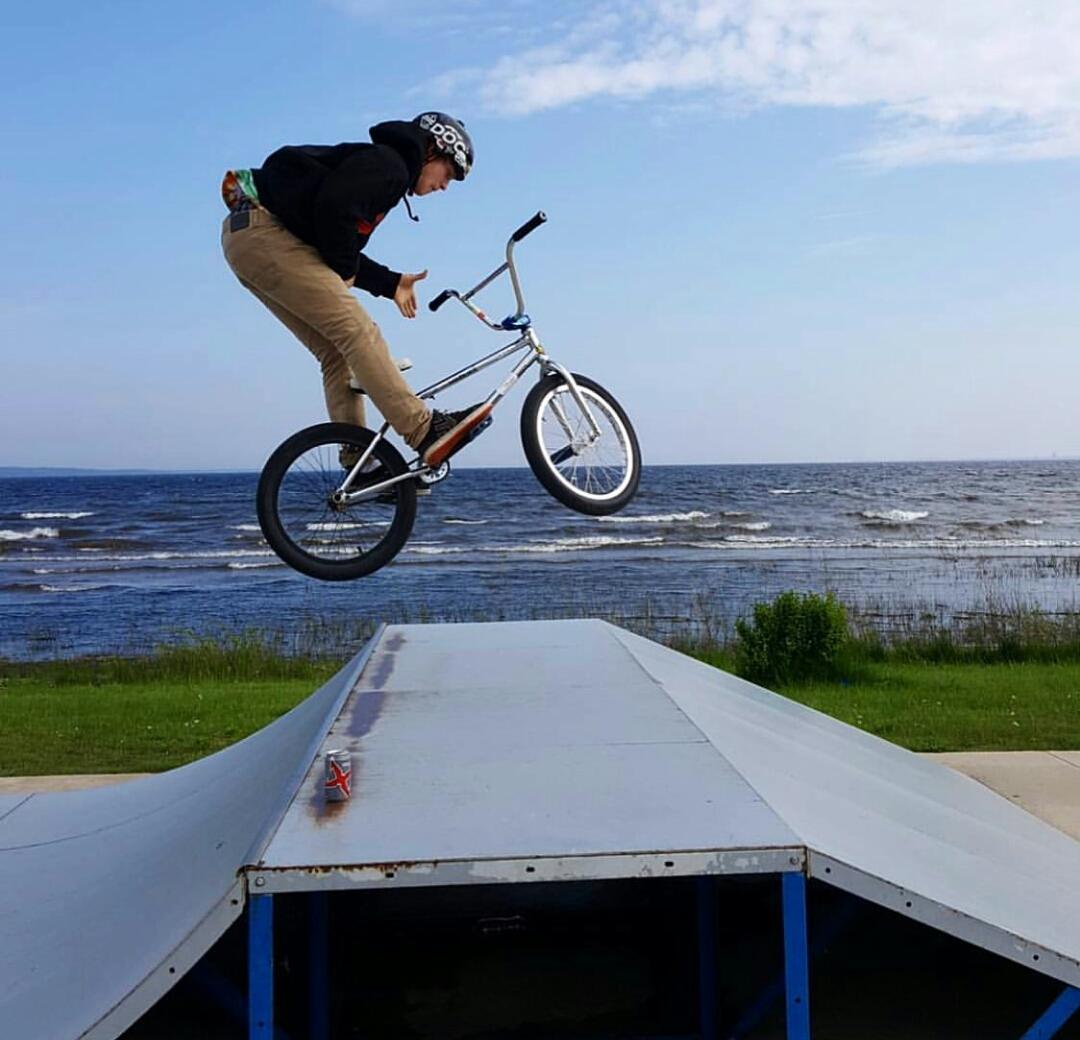 Pavilion
Van Cleve Park also has a large pavilion and picnic shelter near a huge playscape with climbing areas and wooden towers for the kids. It is a perfect spot for reunions and large gatherings.
Stop in Gladstone on your next Upper Peninsula adventure and take a scenic walk across the bridge to relax in the gazebo and enjoy the picturesque views at Van Cleve Park.
Trail
If you are looking for a unique sea/land experience, try the 3 Mile Bike & 3 Mile Paddle loop available through MISH that takes you from Van Cleve Park along the shore of Lake Michigan and back via bike & kayak. You can bring your own bike or borrow one when you get there.