BARK RIVER
Bark River is an unincorporated community in Delta County, located in Bark River Township near the Bark River. It is situated on U.S. Highway 2 and U.S. Highway 41 about 13 miles west of Escanaba, and just east of the Hannahville Indian Reservation. It was first settled in 1871. Home of the Bark River International Raceway, Northern Sun Winery, and Olson Bros. Sugar Bush.
BARK RIVER INTERNATIONAL RACEWAY
Bark River is the home of the Bark River Off Road Races which are held every year in July and August. You can see all the action by watching the races from the elevated grand stand. There is live music every night to celebrate a day of racing.
ISLAND RESORT AND CASINO
The Chip In's Island Resort and Casino, 2 miles from Bark River, offers black jack, poker, money wheel, keno, craps, and slot machines It is operated and run by the Pottawatomi tribe. The Island Show Room features top-notch entertainment from across the country twice a month. The golf course located at the casino is home to many golfing events like the PGA qualifying Symetra Tour.
NORTHERN SUN WINERY
After a day of exploring the area you can relax and unwind at Northern Sun Winery with a home-grown wine. Their vineyard is expansive and impressive! The tasting room has a cozy European atmosphere and the hospitality is unmatched. The owners are well educated on all things grape and wine and love sharing all that they've learned!
OLSON BROS. SUGAR BUSH
Visit this maple syrup production to get a tour of the hard word that goes into making maple syrup. Watch them tap the trees and boil down the sap, sometimes you can help them with the process. The staff is very knowledgeable and excited to teach you what they know. It takes 40 gallons of sap from the tree to make 1 gallon of maple syrup!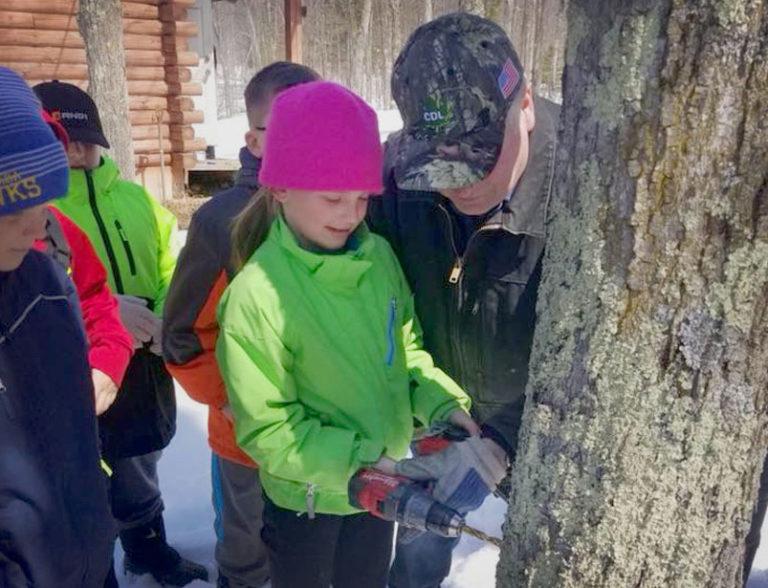 TEN MILE CREEK FORGE
Take a stroll through this art gallery gift shop! You can find locally made art and home goods. If you're there on the right day, you can watch the blacksmith working away on his forge. This is a great stop to take in the culture of the area.