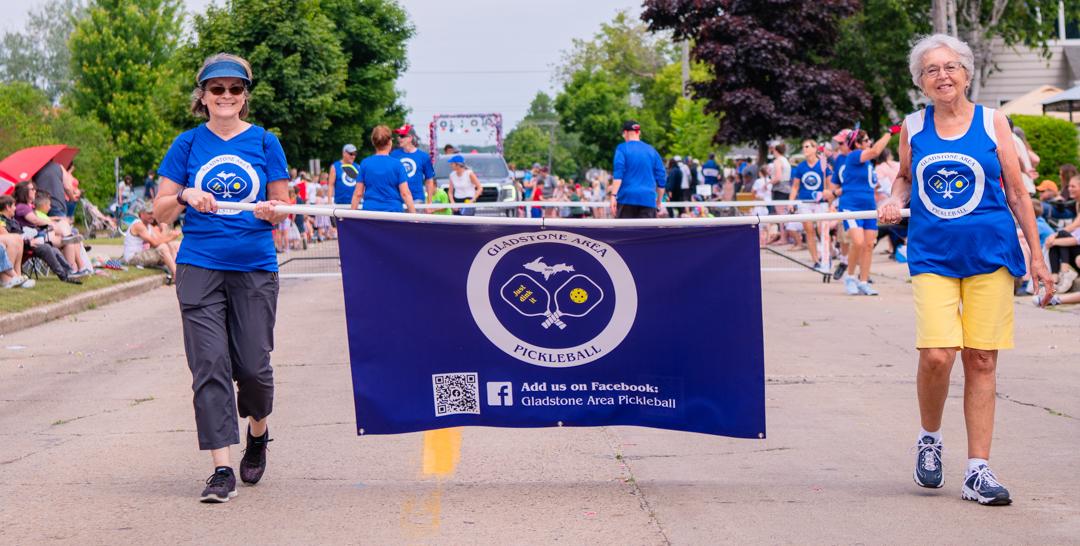 Gladstone Pickleball Scores Huge Grant
LANSING, Mich. – Gladstone Area Pickleball will create a professional level pickleball facility at the John and Melissa Besse Sports park through the anticipated success of a crowdfunding campaign, the Michigan Economic Development Corporation (MEDC) and local nonprofit Gladstone Area Pickleball announced today. The campaign is being offered through the Michigan-based crowdfunding platform Patronicity.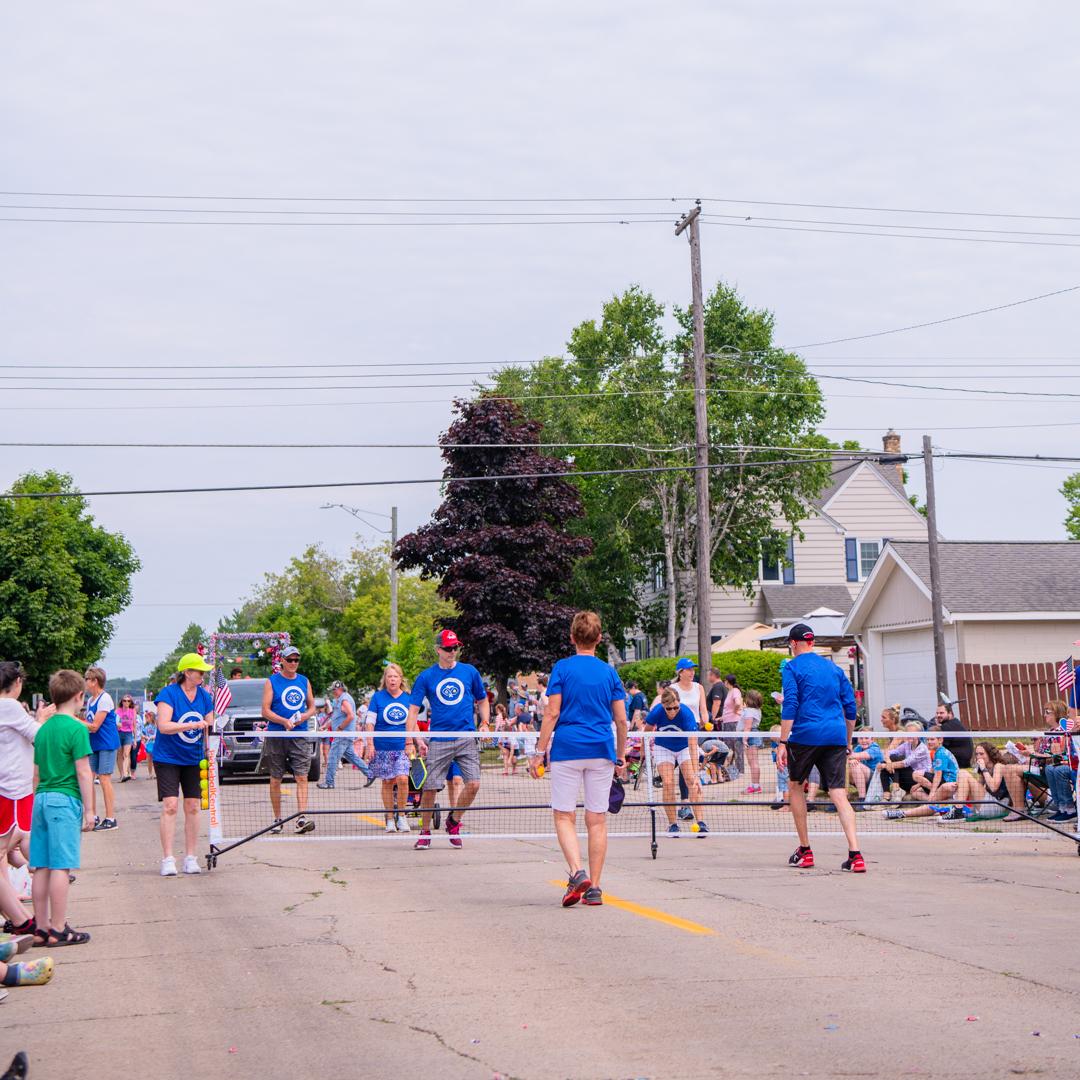 If the campaign reaches its crowdfunding goal of $50,000 by September 28, the project will win a matching grant with funds made possible by MEDC's Public Spaces Community Places program. For project details and to donate, please visit: patronicity.com/pbgladstone.
"Pickleball is a unique, recreational activity that brings together community members from multiple generations around the love of this easygoing and inclusive sport, while also improving their health and well-being," said MEDC Regional Prosperity Managing Director Paula Holtz. "We are pleased to support and provide resources for this project through our Public Spaces Community Places program."
Gladstone Area Pickleball, in partnership with the city of Gladstone's Park and Recreation Department, is working to construct a new Pickleball facility at the John and Melissa Besse Sports Park in Gladstone. Through this campaign, they will create a dedicated, professional level, eight-court Pickleball complex, the first of its kind in the entire Upper Peninsula.
As the fastest growing sport in America, Pickleball is being recognized as a fun, social and friendly recreational sport played by people of all ages and abilities. The rules are simple so the game is easy to learn for beginners but can develop into a fast-paced, competitive sport for experienced players.
"Our two-year quest to raise funds for the completion of Gladstone Area Pickleball's "Courts of Dreams" project to build a community 8-court Pickleball facility left us about $100,000 short of our funding goal," says Gladstone Area Pickleball Director Rich Beauvais. "With the support of the Michigan Economic Development Corporation's (MEDC) Public Spaces, Community Places matching grant program, we will close the gap and turn these "Courts of Dreams" into a reality. We are very appreciative of the MEDC's matching program allowing us to complete this 'project for the Community by the Community.'"
Public Spaces Community Places is a collaborative effort of the MEDC, the Michigan Municipal League, and Patronicity, in which local residents can use crowdfunding to be part of the development of strategic projects in their communities and be backed with a matching grant from MEDC. Communities, nonprofits and other business entities can apply at https://patronicity.com/puremichigan.
"The Michigan Municipal League is a firm believer in the importance of placemaking projects taking place throughout our communities," said Dan Gilmartin, CEO and Executive Director of the League. "This pickleball facility will improve the human experience for generations for whomever utilizes it. This is what placemaking is all about."
The Public Spaces Community Places initiative started in 2014 with MEDC providing matched funding of up to $50,000 for community improvement projects throughout Michigan. As of June 30, 2023, MEDC has provided more than $11.6 million in matching grants. Since the launch of the program, 353 projects have been successful in reaching their goal, with more than $13.3 million raised from 66,520 individual donors. Communities have a 97 percent success rate in achieving their goals and earning matching funds.
About Michigan Economic Development Corporation (MEDC)
The Michigan Economic Development Corporation is the state's marketing arm and lead advocate for business development, job awareness and community development with the focus on growing Michigan's economy. For more information on the MEDC and our initiatives, visit www.MichiganBusiness.org. For Pure Michigan® tourism information, your trip begins at www.michigan.org. Join the conversation on: Facebook, Instagram, LinkedIn, and Twitter.