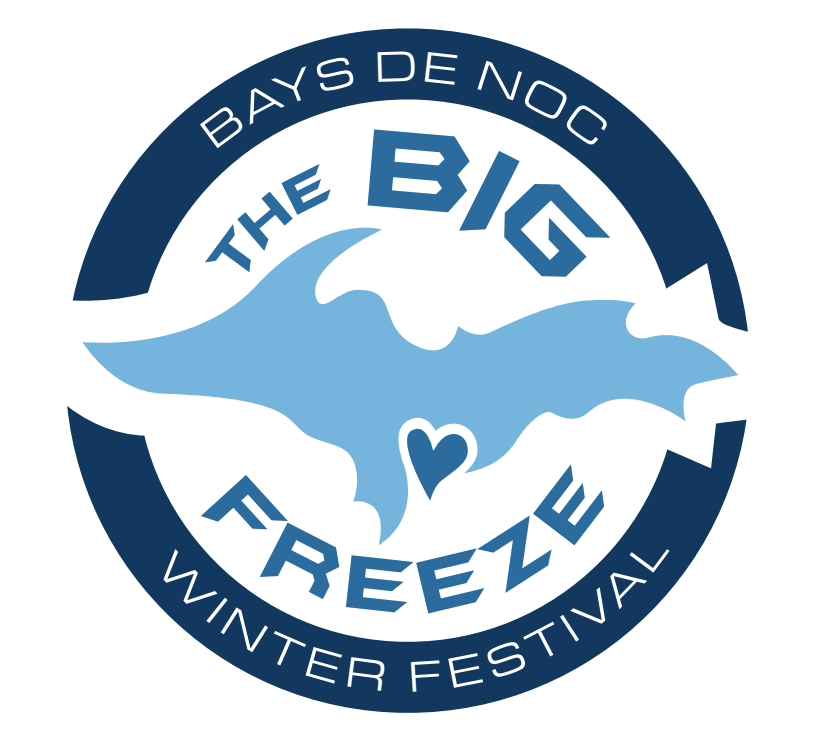 The Big Freeze Winter Festival
Catch the BIGGEST FISH and win BIG PRIZES
The Walleye Capital of the World is hosting one of the most exciting events of the year. In 2022, Visit Escanaba hosted the inaugural Big Freeze Fishing Derby as a fundraiser for Delta County Search and Rescue. This year, The Big Freeze has expanded from an ice fishing derby into a two-day winter festival and fundraiser event. Cut a hole, wet your line and start reeling them in — the bigger the fish, the bigger the prizes!
The Big Freeze Winter Festival details
Dates: Feb. 17-18, 2023
Location: U.P. State Fairgrounds, Ruth Butler Building, 2401 12th Ave. N., Escanaba
Friday, Feb. 17 from 5-8 p.m. (EST):
This fun-filled weekend starts with the "Fire & Ice" themed warm-up party! There will be live music, a silent auction, a 50/50 raffle, games, photo booths, a live ice carving performance by Food Network Star Randy Finch, and beer from Upper Hand Brewery, plus a chili cook-off with all the fixings included!
Admission:
$20 Adult
$10 Children 8-12
FREE Children under 8
Check-in for the ice fishing derby will also be held on Friday night at the Ruth Butler Building. Anglers will be required to register and pay ahead of time, using the FishDonkey App.
The $89 entry fee will include admission to "Fire & Ice Night: Chili Cook-Off & DCSAR Fundraiser," an event hoodie, an official Big Freeze bump board, a wristband, an opportunity to win prizes (including door prizes and wildcards), and a meal and beverage ticket for Saturday's catered dinner.
Contestants will also be required to sign a waiver at check-in. All participants under 18 will need a parent/guardian signature as well.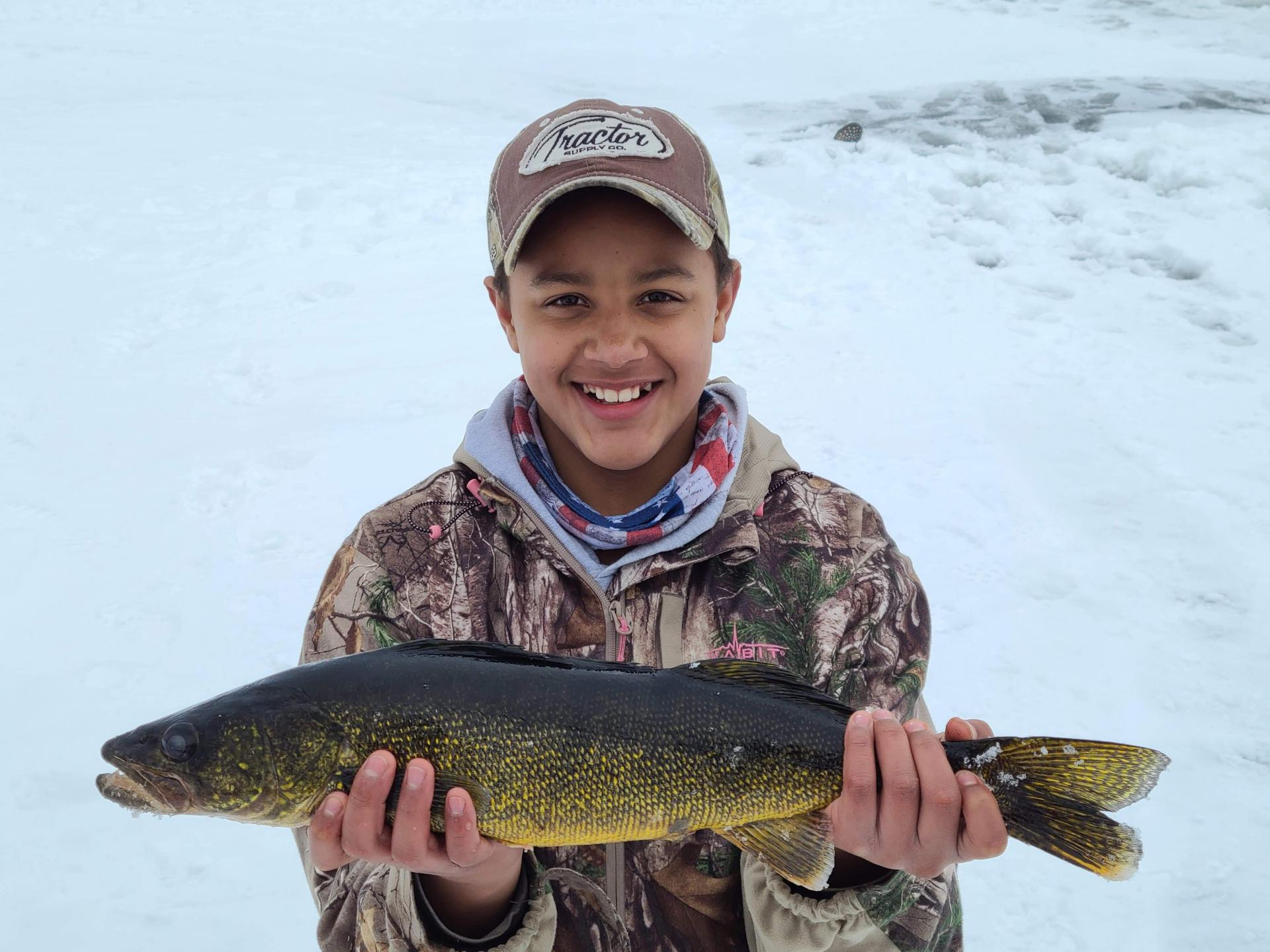 Saturday, Feb. 18 from 4 a.m.-2 p.m. (EST):
On Saturday morning, the ice fishing derby opens up bright and early at 4 a.m. and competitors are free to fish anywhere within the derby's boundary waters. Using the FishDonkey app, fishermen will upload photos of their catch and can follow the competition's live leaderboards.
The bigger the fish, the better chance they have at winning more prizes.
The fishing derby closes at 2 p.m. ALL ENTRIES MUST BE SUBMITTED PRIOR TO 2 P.M. TO QUALIFY!
A special fishermen's dinner will be catered at 3 p.m. in the Ruth Butler Building, and the prize ceremony will follow. Competitors must be present to claim prizes!
Saturday, Feb. 18 from Noon-6 p.m. (EST):
There will be plenty of other fun on-shore activities throughout the day including:
Canvas Painting Class: Noon

Kids Crafts: 1 p.m.

Relay Races/Games: 2 p.m.

Horse Drawn Carriage Rides: 3-6 p.m.
There will also be a bounce house and photo booth. We will end the night with a campfire, s'mores and hot cocoa!
Admission:
FREE Admission
$20 Canvas Painting Class
Registration: FishDonkey app
Go to FishDonkey.com and download the app from Google Play (Android phones) or the Apple Store (iPhones). Register your name and password, then click the Fish in a Tournament button and search The 2nd Annual Big Freeze. You will use this app during the contest to upload your measured fish photos. The bigger the fish, the bigger your chance to win a whole mess of prizes.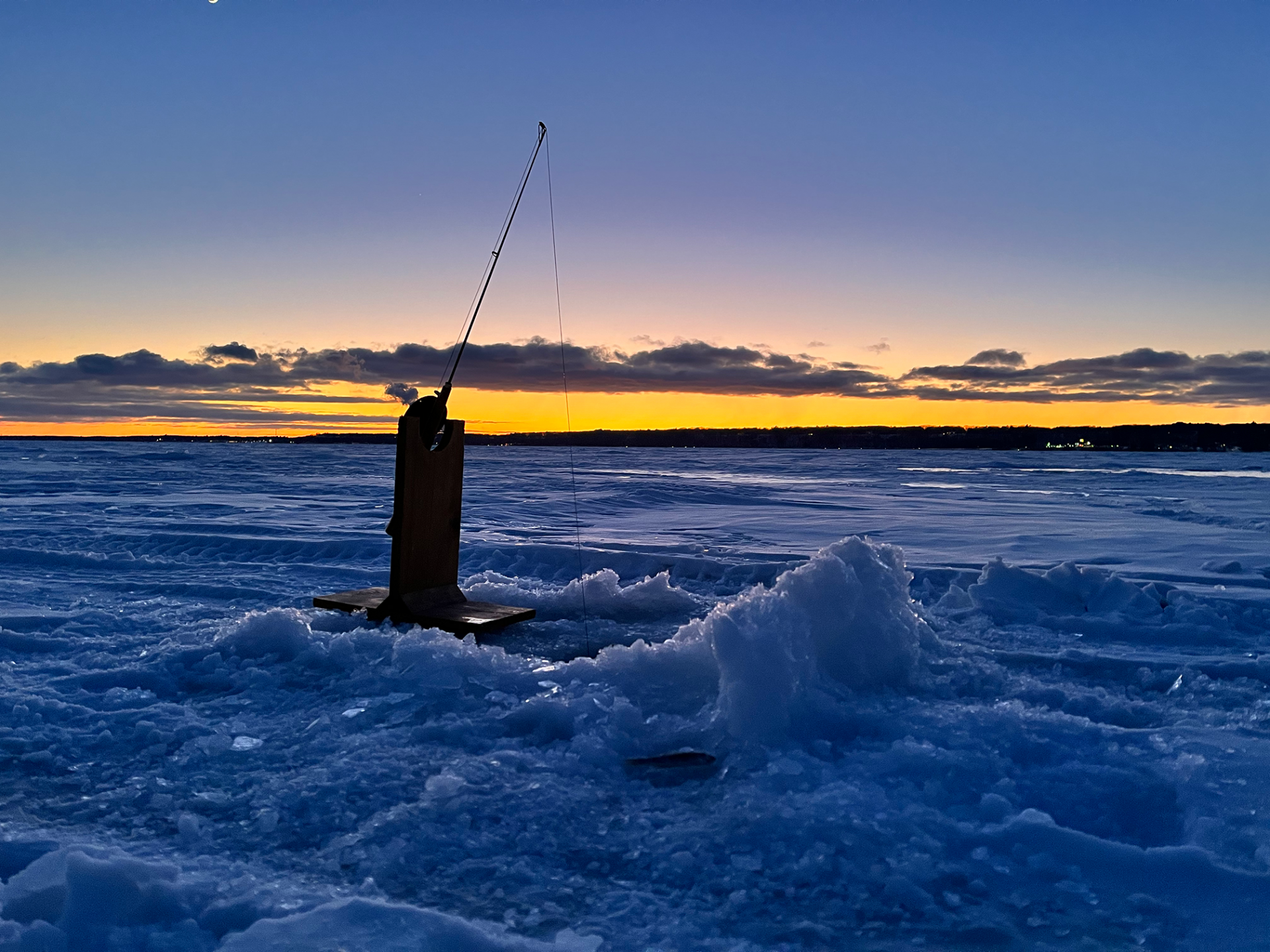 The Big Freeze Ice Fishing Derby Rules
Please read the complete rules and regulations, and review the boundary map on the FishDonkey app BEFORE arriving for check-in. Here is a quick recap:
No Michigan fishing license required!
Feb. 17 -18 is a FREE fishing weekend throughout Michigan. The state will waive fishing license fees on both days for Michigan and non-Michigan residents. So, encourage your family and friends to join in The Big Freeze fun, too!
Qualifying fish
Northern pike, walleye and yellow perch. All state fishing regulations will apply during the derby.
Northern Pike: Minimum Size - 24"; Possession Limit - 2
Walleye: Minimum Size - 15"; Possession Limit: 5
Yellow Perch: Minimum Size - No size limit; Possession Limit - 25
What to bring to check-in
Photo ID

Android or iPhone cell phone with downloaded FishDonkey app and camera capabilities

All competitors will be required to sign a waiver at check-in before going onto the Bay.

Ice fishing gear, ice picks and bait, lifejacket, lunch, snacks, hot beverages and seat. You can also bring an optional portable shanty or set up a permanent shanty on Little Bay de Noc before derby day.

Cash for purchasing extra beverages at the dinner
How to qualify for and claim prizes
Use the FishDonkey app to photograph your fish, and it will generate a continually updated leaderboard throughout the event. All entries are unofficial until verified.

Take all photos through the FishDonkey app. Measure all fish on the official The Big Freeze measuring board handed out at check-in. Follow the app instructions for measuring each fish.

Record your fish measurements on the app immediately after each catch.

Submit TWO photos: (1) A photo of you holding the fish and (2) A photo of the fish on the official measuring board with your wristband clearly visible in the photo.

Submit all photos on the app by 2 p.m. (EST).

Contest winners will be announced and prizes will be distributed between 3:30-4 p.m. (ET) at the Ruth Butler Building. Your photo ID is required to claim your prize(s).
Contest categories and prizes
There are lots of ways to compete and lots of prizes to win! We hope to see you and your fish on the leaderboard.
Grand Slam - measured by the total length of the 3 different species of fish
Walleye, Northern Pike, & Perch
Largest
- measured by length
Stringer
- measured by the total length of several fish
Stringer of 2 Northern Pike
Wild Card
- random winner
There will also be a Most "YOOPER" Ice Shanty decorating contest and Door Prize(s)!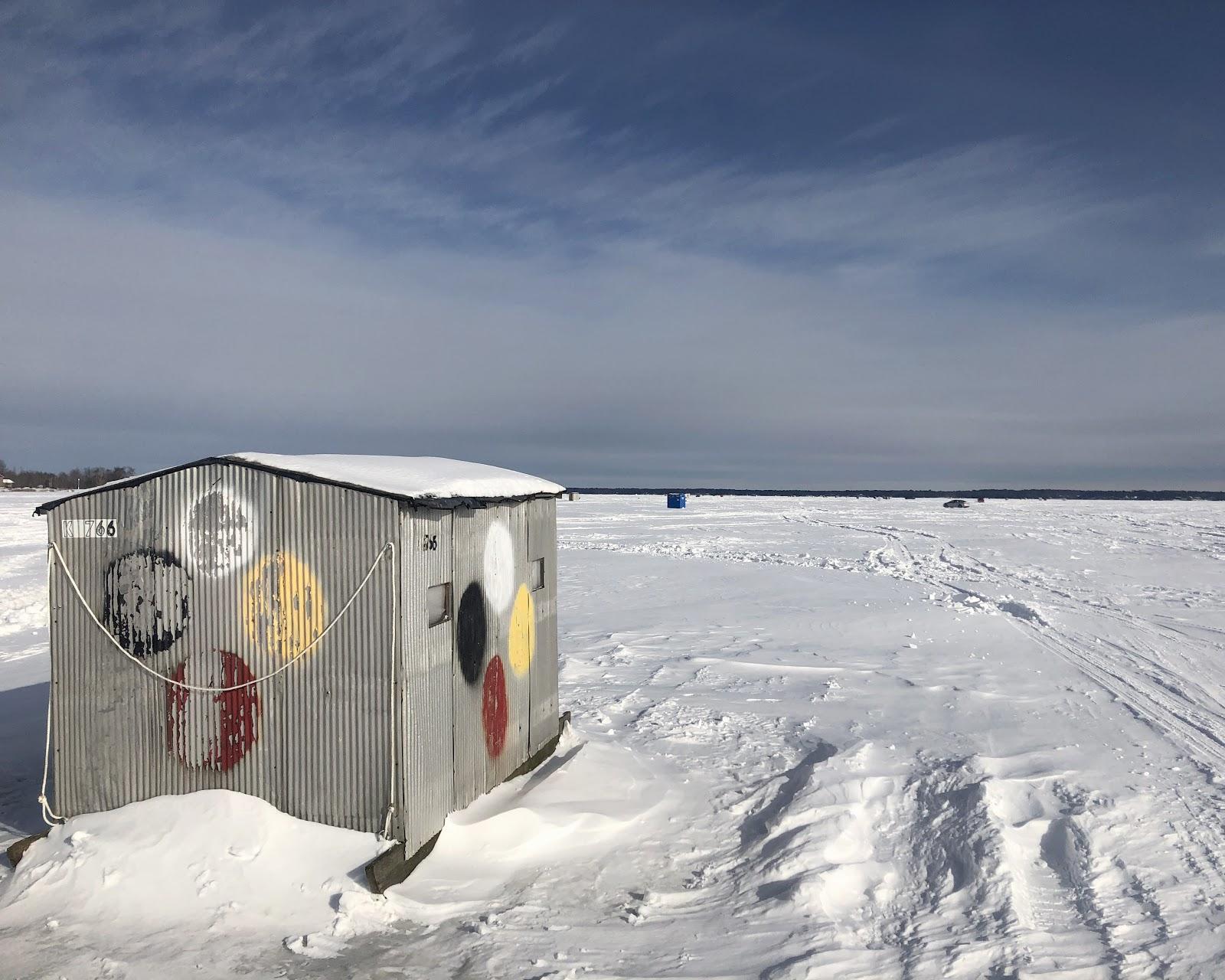 The Big Freeze Ice Fishing Derby Tips
Practice the FishDonkey app ahead of time. Watch the one-minute tutorial "How to Enter a Fish" and the app video "How to Measure a Fish."

Test the app before going out on the Bay.
Open the app.

Join "Practice Entering a Fish."
Have any questions? Contact Morgan.
Please email your questions about The Big Freeze to Tournament Director Morgan Eagloski, the event manager at the Bays de Noc Convention and Visitors Bureau: morgan@visitescanaba.com
Thank the Big Freeze Ice Fishing Derby sponsors
While you are in the Bays de Noc area, please support the following area businesses:
Visit Escanaba
Blade's Bait & Tackle
Moonshine Lures
Anytime Fitness of Escanaba
Bayshore Resort Bait & Tackle
Sunset Lodge
Family Inn Restaurant
Bay View Motel
Quality Inn & Suites
Beavers Lures
Mel's Lawn & Garden
Bay View Bait & Tackle
Similar Activities