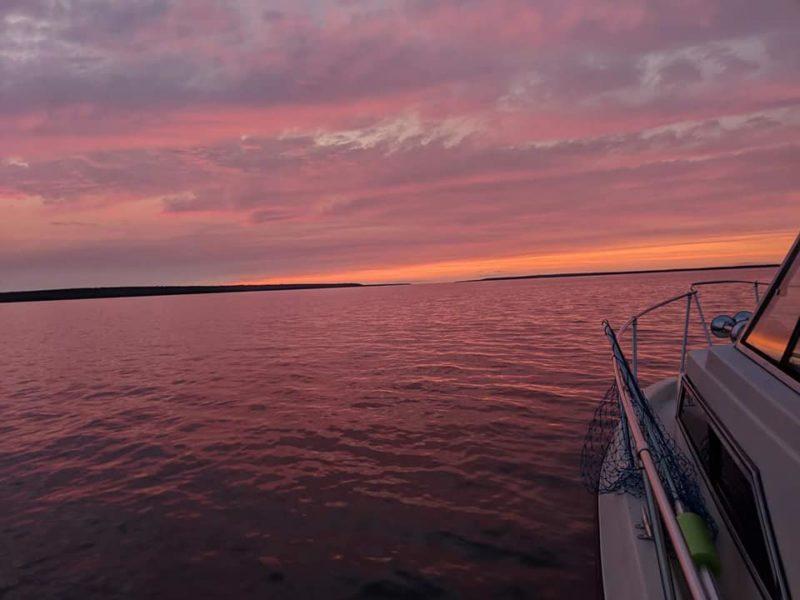 Best Places to Fish Near Escanaba
If we are known for anything, it's for having some of the best fishing. We are proud to boast the most coast with our fresh bays, but our inland water is also spectacular featuring some great places to drop the line. Trophy sized fish are waiting for you underneath the water! Check out the bottom of the page for our local guides that can guarantee the most out of your fishing trip and boat access sites!
Type of Fish | Best Places to Fish | Regulations | Charters | Boat Access
Carefully managed and protected throughout the years, the Bays de Noc has emerged as one of the best freshwater fishing locations in the United States. The area has undergone aggressive fish planting for the past three years, with more than 20,000 fish planted to sustain the fishery. Professional fishing tournaments such as the Cabela's Masters Walleye Circuit, the In-Fisherman Professional Walleye Trail, the FLW Walleye League Championships, the FLW Bass Series, and B.A.S.S Tournament Series, all have held professional competitions on the Bays.
What you'll catch 
Walleye
Many places claim to be the Walleye Capital of the world but when it comes down to it, ask any local and they will tell you both Big and Little Bay de Noc is nothing short of spectacular. These fisheries have historically experienced changes, but the fish have remained abundant and healthy.
Little Bay de Noc, with 30,000 acres of water, can best be described as a fish factory, with a D.N.R. estimated population of walleye around 400,000. Thousands of these fish spawn in the Escanaba River, Rapid River, Tacoosh River, and the Whitefish River from mid-to-late April. 
Read more about Walleye fishing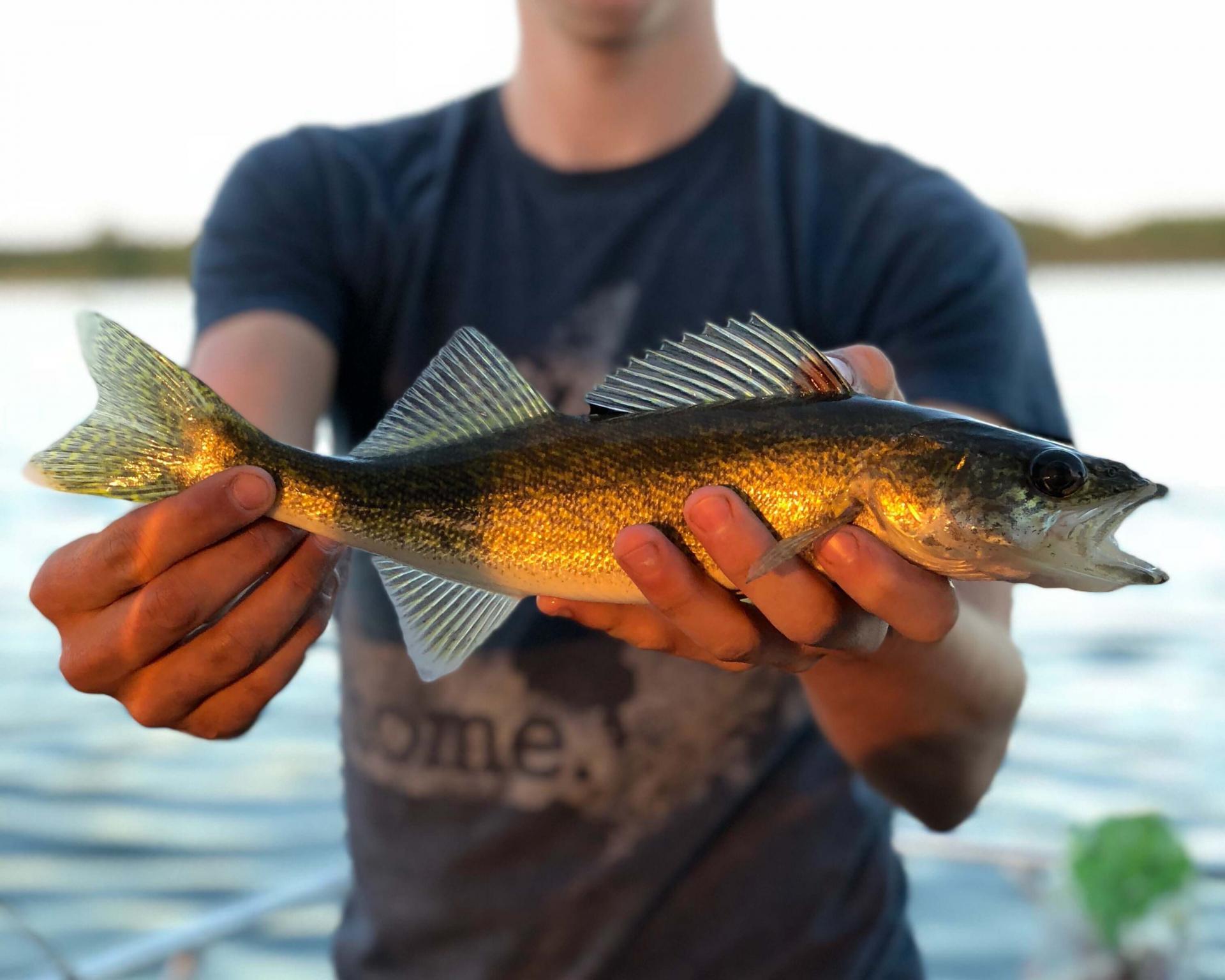 Salmon
Imagine the thrill of fighting a fish for so long that your arms hurt. Or being back to the dock by 8 a.m. with a limit of tackle-busting, great-tasting King Salmon. Imagine the aroma of fresh salmon cooking on the grill in a bed of onions, lemon pepper, and butter. You don't have to imagine it; you can experience it. It's happening right now in the Bay de Noc area. 
The salmon fishing in the Bay de Noc area usually gets going around the end of June and lasts up until the first part of September. At this time, the mature salmon start moving to their natal rivers and streams where they will spawn and die. Most of the salmon action in the Bay de Noc area takes place in two locations. The first area is from Escanaba south to the Ford River and just southeast of Big Bay de Noc in the Fairport area.
Accessing our abundant waters is extremely easy with multiple sites throughout the county. Permits are required and are available at the launch sites. Please be aware that weather conditions can change quickly on the big water. Make sure you are aware of weather conditions and have the proper safety equipment.
Bass
If there is one fish species that gets overlooked in the Bay de Noc area, it has to be the bass. Both largemouth and smallmouth bass exist in these waters. However, 90% of the population are smallmouth. Pound for pound, there's not much fish that fight harder than a massive smallie on the end of the line. Bass is not considered the best table fare, especially in waters that are chock full of tasty walleyes, so most of the bass fishing is catch and release. Because of this, there is an excellent population of bass in the bays that go untouched by most anglers. There is an early catch and release season at the beginning of May. The general open season starts the Saturday before Memorial Day every year. Chances are, you won't see too many boats plying the bays waters for bass; they just don't get the exposure that walleyes do. But that's a good thing for the few anglers targeting the high-flying, acrobatic, tackle-testing bronze-backs.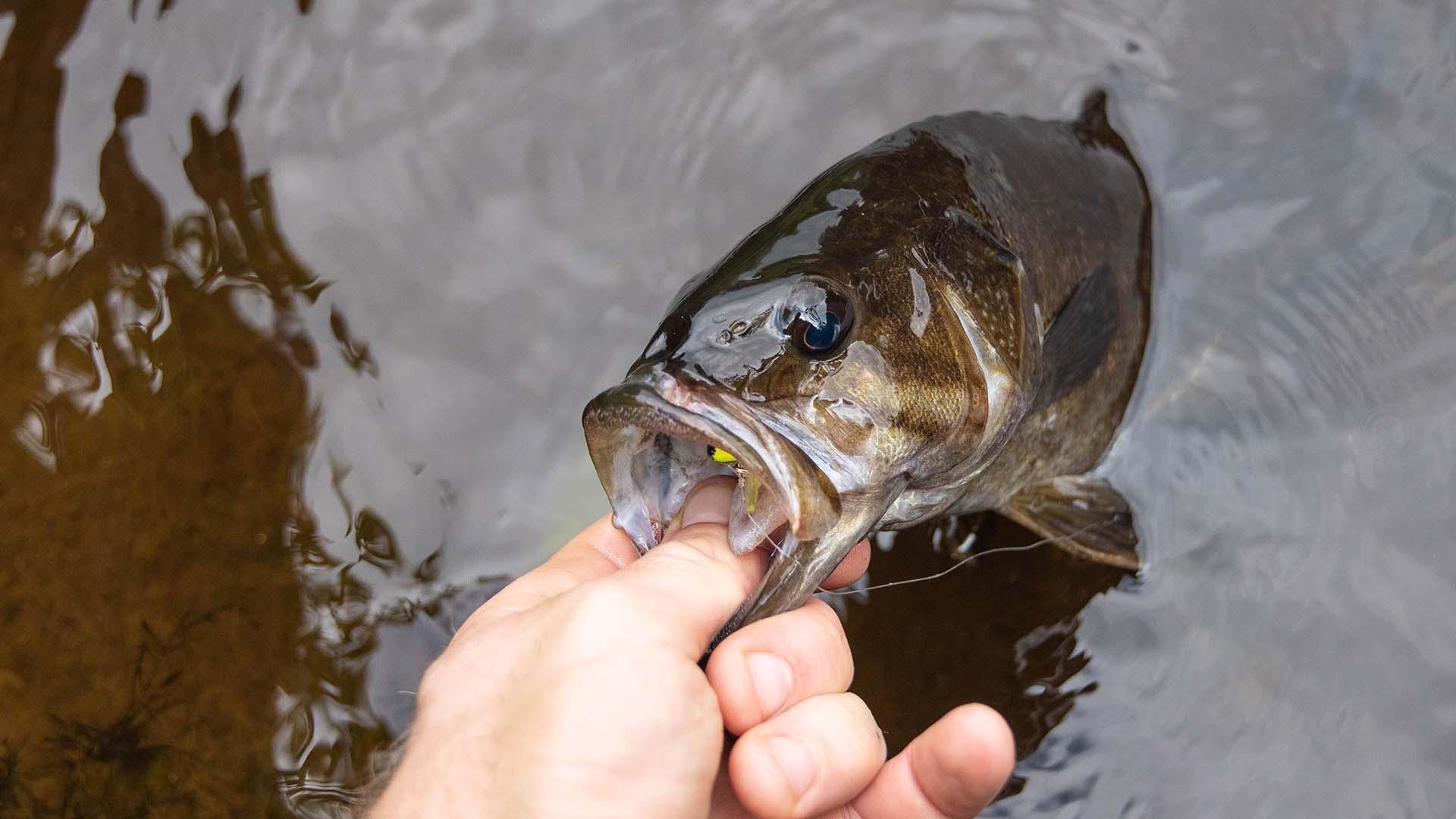 Ice fishing
The fishing doesn't stop when it gets colder. In fact, it might actually heat up. Delta County has the longest freshwater shoreline of any county in the entire USA. So it's no surprise that "villages" of ice fishing shanties spring up on both Little and Big Bays de Noc. This area is for trophy walleye fishing, where you can reel in a 30 to 32-inch keeper, tipping the scales at 14-pounds. Catch northern pike or a mess of yellow perch. Or try to beat the 54-inch and 43-pound sturgeon hefted through the ice of Stonington Peninsula in mid-January 1996.
Plan your ice fishing adventure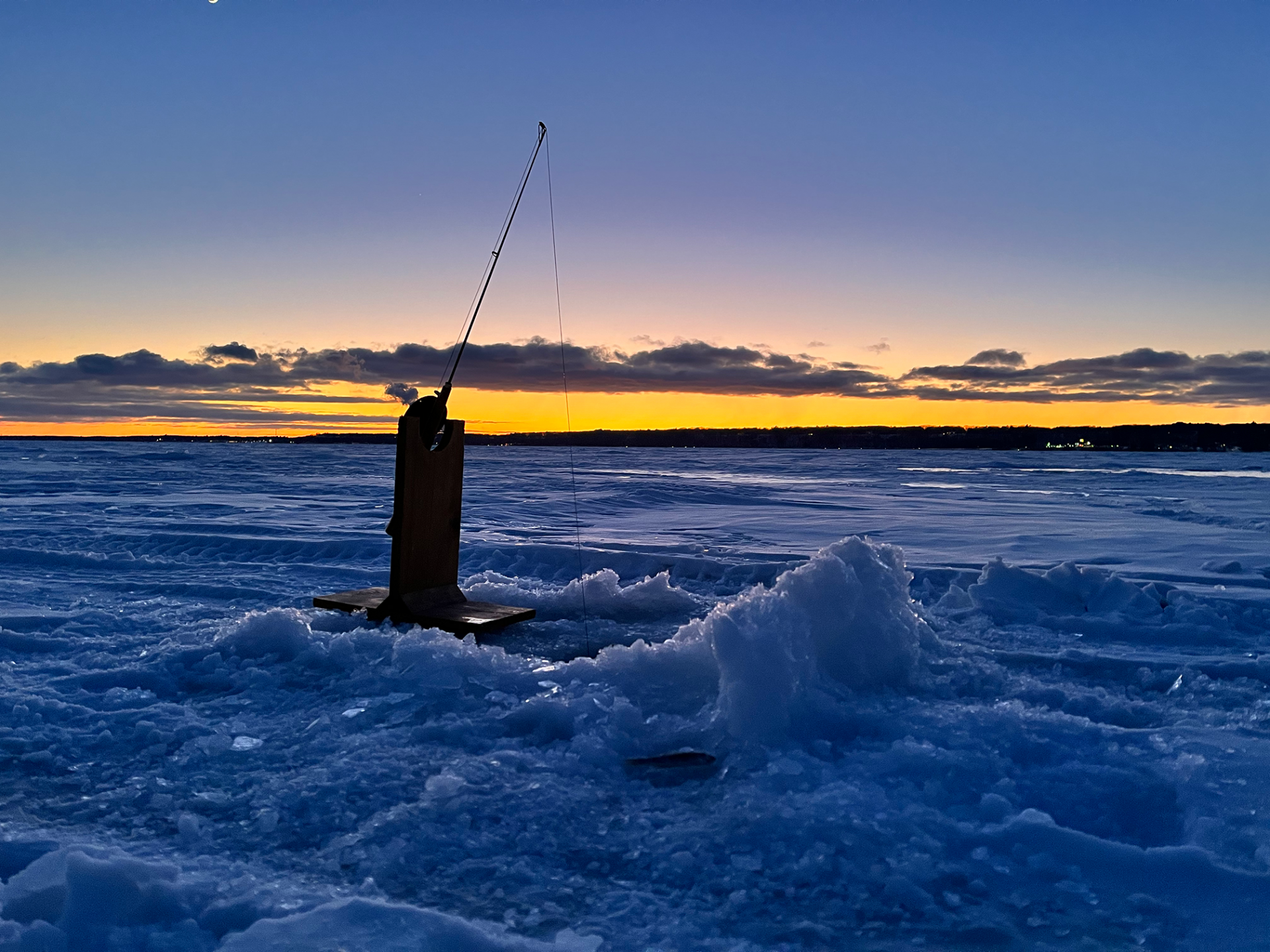 Best places to fish 
Little Bay de Noc
This bay is known for its walleye and smallmouth bass fishing. It's also a popular spot for ice fishing during the winter months. 
Ford River
This river is home to a variety of fish species, including brook trout, brown trout and steelhead. 
Days River 
This river is another great spot for trout fishing, with rainbow and brown trout being the most common catches. 
Rapid River
This river is known for its salmon fishing, particularly during the fall when the salmon run is in full swing. 
Big Bay de Noc
This bay is located just south of Escanaba and is known for its perch and walleye fishing.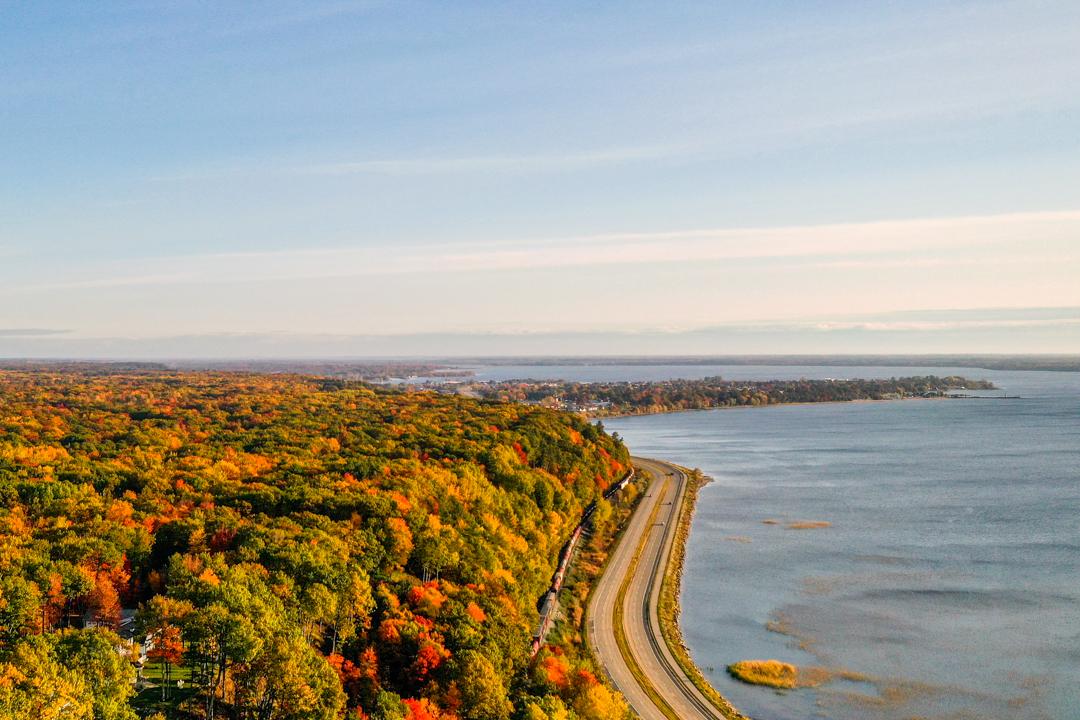 Fishing regulations
Contact your nearest Michigan Department of Natural Resources office for the latest Michigan Fishing Guide. Rules are effective April 1. 
A fishing license is required for all persons who have reached their 17th birthday, including those serving in the Armed Forces. Michigan residents with a 100% V.A. disability benefit or who are legally blind are entitled to purchase a Senior Resident Annual license. 

Persons with mental impairments and residents of a home for the aged may fish without a license if they are a member of a group and accompanied by one or more adults who possess a permit issued by the DNR. 

You must purchase a fishing license if you are 17 years of age or older to fish. If you are under 17, you may fish without a license, but you are required to observe all fishing rules and regulations. Any adult actively assisting a minor who does not have a license must have a fishing license. Please note, a license is required when targeting fish, amphibians, crustaceans, and reptiles. 

Michigan's annual fishing license is valid from March 1 of a given year through March 31 of the following year. DNR Sportcard $1.00. 

A DNR Sportcard is issued to non-residents, minors, or any individual that does not have a valid Michigan Driver's license or State I.D.
All-species fishing license
Resident Annual $26.00*

Nonresident Annual $76.00*

Senior Annual (Residents 65 or older or Residents who are legally blind – see p. 6) $11.00*

24-hour (Resident or Nonresident) $10.00

72-hour (Resident or Nonresident) $30.00
Fishing charters
BLITZKRIEG SPORTFISHING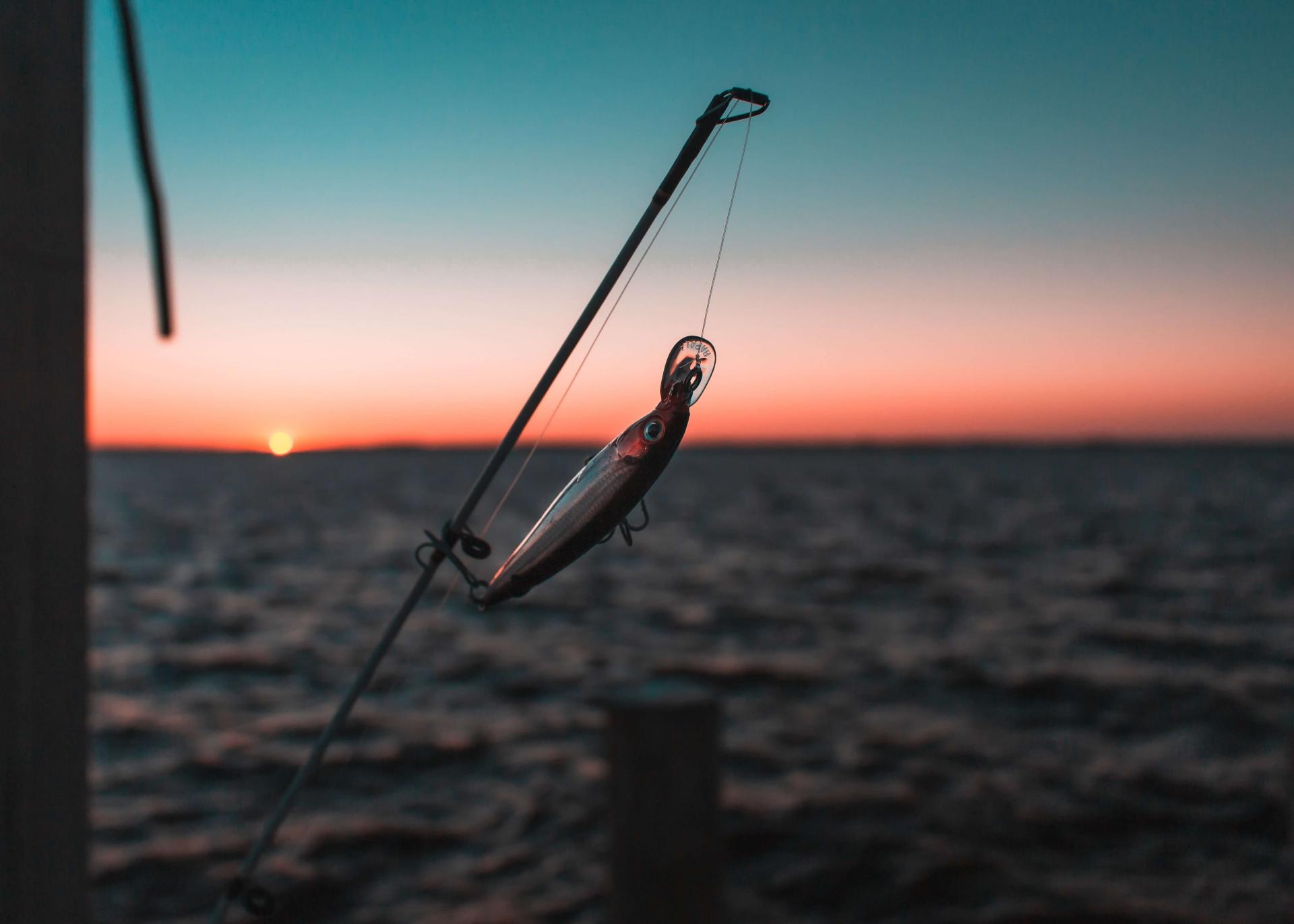 Boat access in the Bays
Little Bay De Noc boat access
Rapid River
Take me to Rapid River Boat Launch
Gladstone/Kipling
 Take me to Gladstone Harbor Boat Launch 
 Take me to Kipling Boat Launch
Escanaba
Take me to Ludington Park Boat Launch
Take me to North Shore Boat Launch
Ford River
Take me to Ford River Boat Launch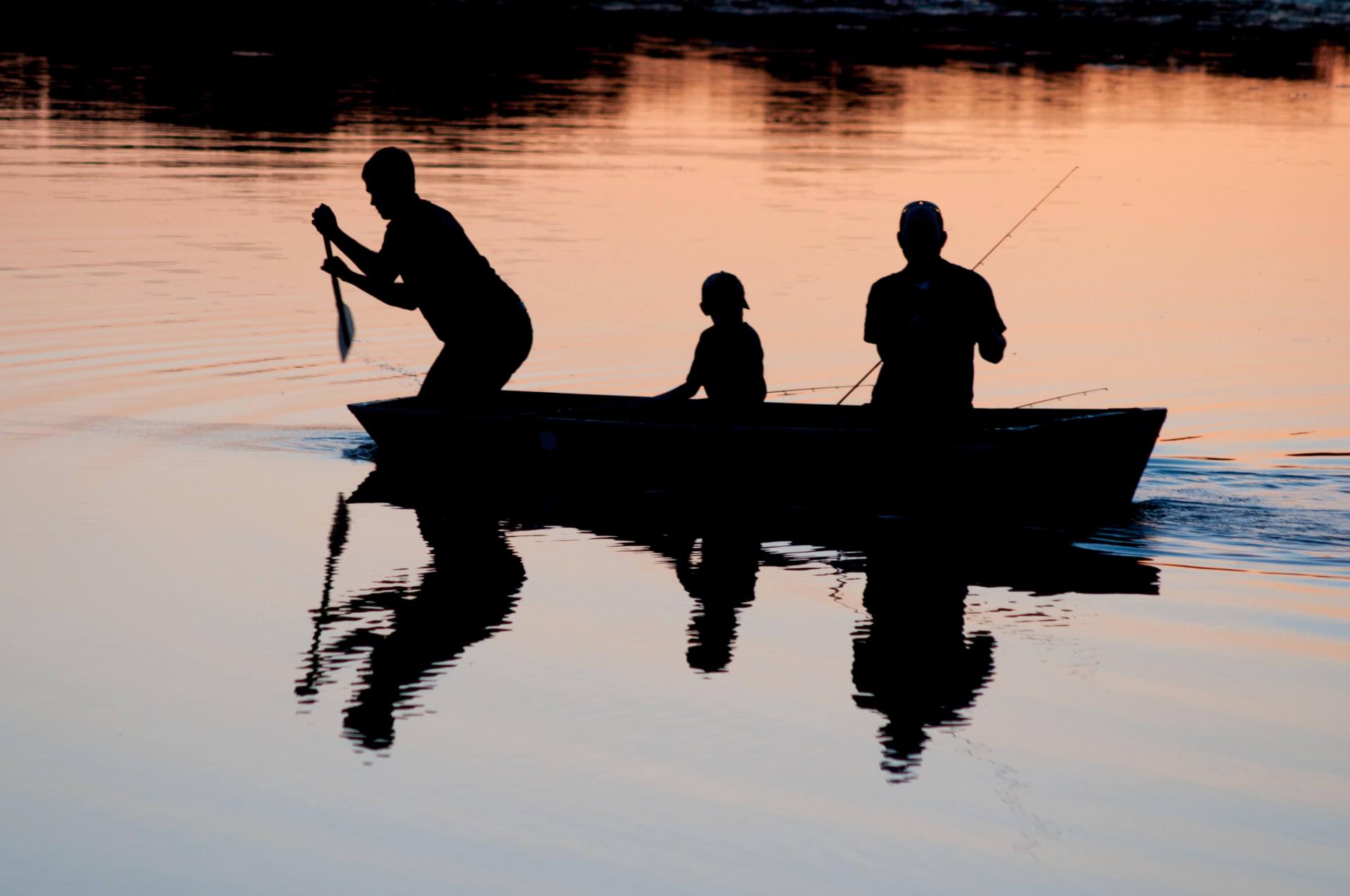 Big Bay De Noc Boat Access
Garden
Before you head out on your adventure, check out the current weather. Enjoy the fishing!