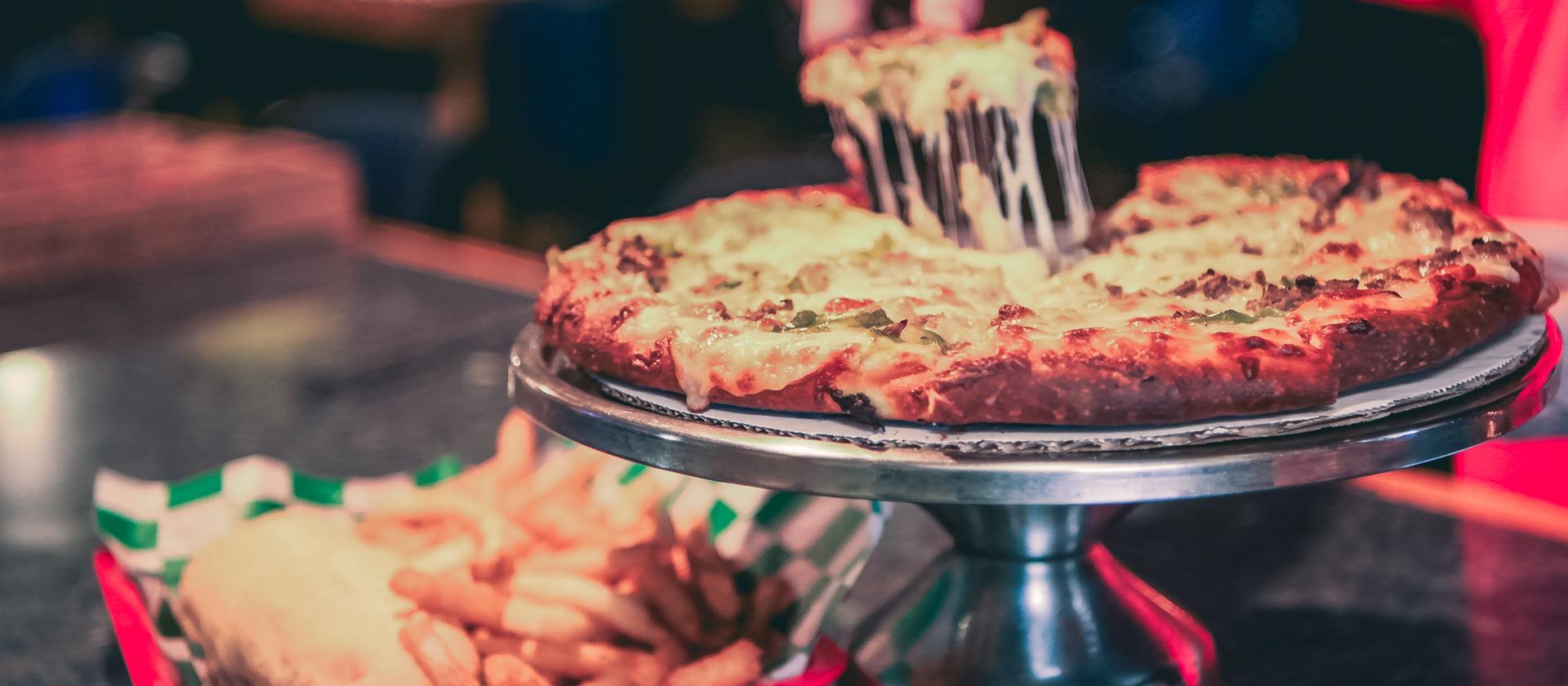 While it could be said, Italy's greatest export to the world has been its invention of the pizza pie, in Delta County our local, independent pizza palaces have their own style.
These locally owned and independent eateries have been tantalizing the local taste buds for decades.
Here's a few of Delta County's best pizza establishments:
American Style: The Rapid River Pub
The Rapid River Pub is a classic U.P. bar that is well known for their pizza. A night out for a beer and a few slices at "the pub" is on the annual bucket list for hunters, ice fisherman and snowmobilers who enjoy the Hiawatha National Forest and Little Bay de Noc.
With a hand made crust with a rolled, crispy edge, The Rapid River Pub makes pizza in the true American style, with its most popular being the timeless classic: Pepperoni and Sausage. As timeless as the Bob Seger and Creedence Clearwater playing on the juke box!
Located in the heart of downtown Rapid River. Takeout is available.
Rapid River Pub
10491 S Main Street
Rapid River, MI 49878
(906) 474-6329
Modern Variations: The Saloon
Known as Delta County's best for years (even on their sign!), The Saloon takes pride in their own traditional crust, topped with a fantastic, tangy red sauce. Well known for their traditional styles for decades, The Saloon in modern times has pushed the limits, with non traditional choices such as Hawaiian (with pineapple) or the very unique Bacon Lettuce & Tomato. Don't forget the cheese filled breadsticks!
Daryl & Leah Miron are the proud owners of this Gladstone landmark, located at the gateway to downtown Gladstone, just off of US2/41. Takeout is available.
The Saloon
1427 Delta Avenue
Gladstone, MI 49837
(906) 428-2040
Back To The Basics: Breezy Point Bar & Grill
Located in Ford River, just 7 miles south of Escanaba, Breezy Point Bar & Grill makes the most traditional pizza of all: in a wood fired oven. Originally built as a roadside bar in 1944, "breezy" has long been a landmark for locals, with a long reputation for great food and drink.
Made in the original European style, the slightly smoky crust of one of the pizza's at Breezy Point, fresh out of the oven, is delightful. With a wide variety of traditional toppings, its a thrill to watch each creation bake over an open flame. And even more of a thrill to eat it!
With interior bar and table seating available, Breezy Point offers great views of Little Bay de Noc, along with some of the area's best pizza.
Breezy Point Bar & Grill
3896 State Highway M35
Ford River, MI 49829
(906) 786-4865